29 November 2012
UN vote for Palestine welcomed by Sinn Féin
'Now end illegal blockade,' says Sinn Féin Member of Parliament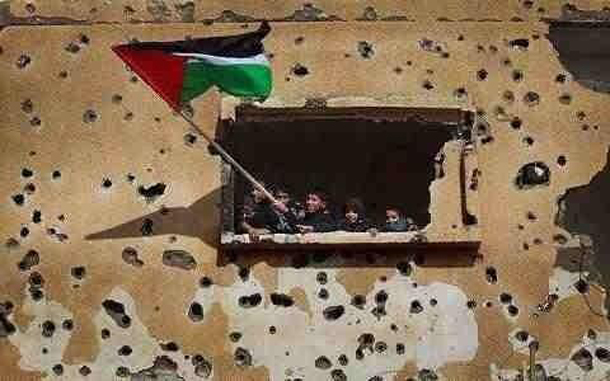 Sinn Féin TD Seán Crowe: 'On this historic day, I call on the Israeli Government to acknowledge the right of the Palestinian people to national self-determination, to immediately lift the illegal blockade of Gaza'
THE VOTE just after 10pm on Thursday night by the United Nations General Assembly granting Palestine UN diplomatic status of 'non-member observer' (the same as the Vatican) has been welcomed by Sinn Féin.
Thursday was, coincidentally, International Day of Solidarity with the Palestinian People.
The vote was 138 in favour, 41 abstentions, 9 against.
Ireland voted in favour.
The move was opposed by Israel and the United States. Britain abstained.
Sinn Féin's spokesperson on Foreign Affairs, Deputy Seán Crowe (below), applauded the Irish Government for voting in favour and said: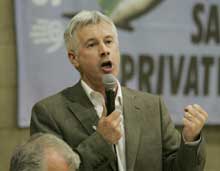 "This vote shows the real support and goodwill that exists for the Palestinian people, and their legitimate right to self-determination and freedom from oppression."
He said that although this development doesn't give the Palestinian state full membership status of the UN, it gives weight to Palestine's right to exist along the pre-1967 borders, which includes Gaza, the West Bank, and East Jerusalem – territories that Israel seized in the 1967 Arab-Israeli War.
Nor will the vote immediately change the situation on the ground in Palestine, but it is "highly significant" in that Palestine can now join a variety of international and UN agencies.
"The Palestinian Authority brought this bid for UN recognition of their state as a last-ditch attempt to rescue the troubled efforts to secure peace through a two-state solution. Peace talks in the region have stalled because of Israel's continued construction of illegal settlement colonies in the West Bank and its blockade and bombing of Gaza. The lack of any pressure from the international community on Israel to stop these illegal acts prolonged this historic impasse.
"This vote also shows the strong international consensus that a two-state solution to the conflict – which would see a sovereign and independent Palestine and Israel living side-by-side – is the most viable route to peace."
The Sinn Féin Member of Parliament added:
"On this historic day, I call on the Israeli Government to acknowledge the right of the Palestinian people to national self-determination, to immediately lift the illegal blockade of Gaza, to stop the construction of illegal settlement colonies in the West Bank, and began inclusive and productive peace talks with the elected representatives of the Palestinian people."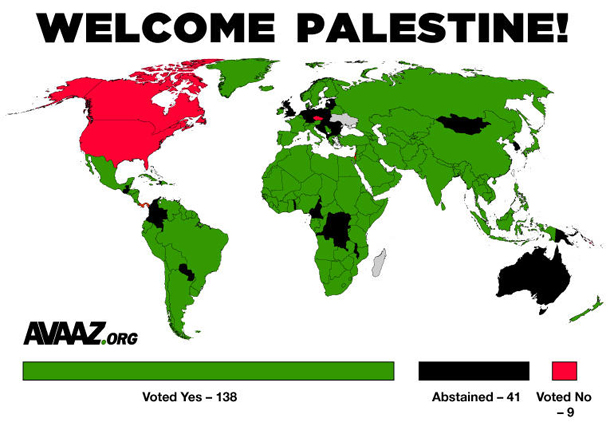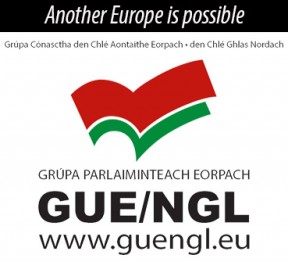 An Phoblacht on Twitter
Premium Online Service For Only €10 Per Year
For less than €1 a month, you get An Phoblacht's Premium Online Service. Sign up today!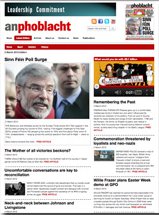 PREMIUM SERVICE:
Full access to all An Phoblacht articles
Interactive online PDF Booklet of each edition
Access to our historic Archives
Discounts for the Online Sinn Féin Shop
An initiative for dialogue 
for reconciliation 
— — — — — — —
Contributions from key figures in the churches, academia and wider civic society as well as senior republican figures