28 November 2012
Leo and Maureen Wilson . . . 'This is Your Republican Life'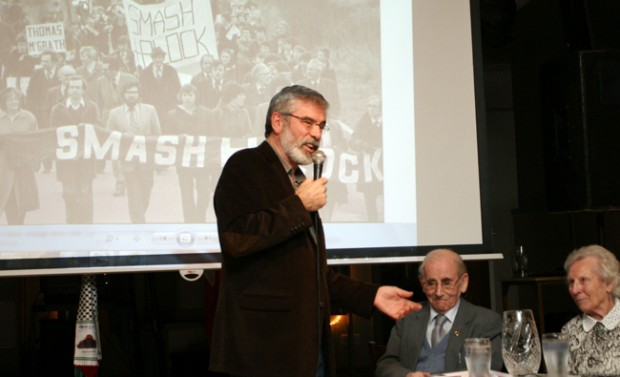 MAUREEN AND LEO WILSON would like to express their sincere thanks to all who organised and attended the surprise republican version of 'This is Your Life' in which they were the central players.
"Our thanks to the republican family, Belfast, for the magnificent bronze harp and flowers. Thanks also to the Roddy McCorley Society for the beautiful gift of Belfast Crystal. Thanks to our friend Der for his bouquet of flowers and a touching letter.
"We must also give our special thanks to Gerry Adams TD who compered the 'This is Your Life' programme. Finally, we thank all our family and friends for their good wishes.
"Go raibh chead míle maith agaibh."
— Leo and Maureen Wilson.