30 November 2012
Peace & Neutrality Alliance AGM – Saturday 1 December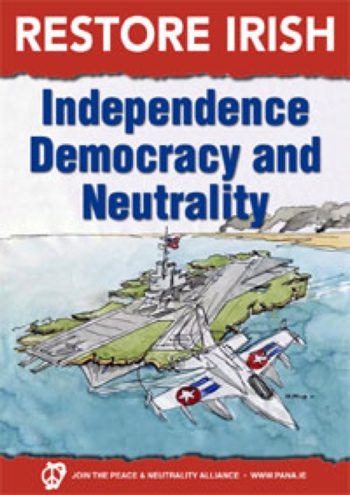 Peace & Neutrality Alliance
Annual General Meeting
Saturday 1 December 11:30am to 1pm
Public Meeting
Guest Speaker (2:30pm)
Dr Kate Hudson, CND General Secretary
The Ireland Institute, The Pearse Centre
27 Pearse Street, Dublin 2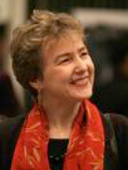 KATE HUDSON (left) was Chair of the Campaign for Nuclear Disarmament from 2003 to September 2010, when she became General Secretary. She is a leading anti-nuclear and anti-war campaigner nationally and internationally. She is also author of 'CND Now More than Ever: The Story of a Peace Movement'.
The address by Dr Kate Hudson is sponsored jointly by Irish CND and PANA.
The PANA AGM in the morning is also open to the public.
An initiative for dialogue 
for reconciliation 
— — — — — — —
Contributions from key figures in the churches, academia and wider civic society as well as senior republican figures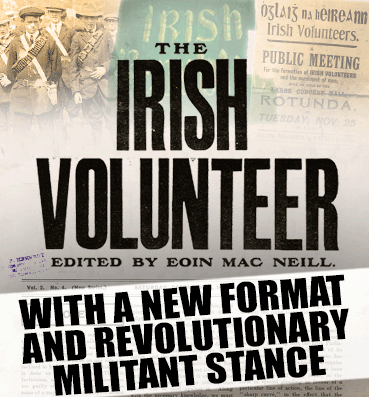 Ireland's revolutionary history now online
An Phoblacht is making all the editions of The Irish Volunteer – the newspaper of the Irish Volunteer movement – available online exactly 100 years after they were first published
This historic paper was first published in February 1914 and up till just days before the Easter Rising.
The official newspaper of the Irish Volunteers outlining the political views of the leadership with reports on all the important events. Also political opinions and news reports, plus fascinating advertisements for such items as revolvers, bandoliers and military uniforms from stockists across Ireland.
Read these fascinating insights into Irish revolutionary history with an online subscription to An Phoblacht for just €10 per year.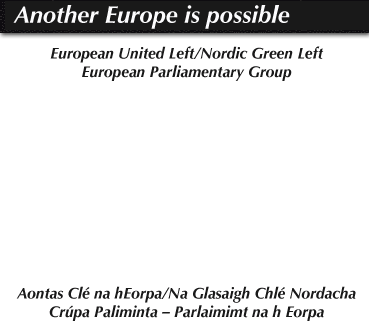 Premium Online Service For Only €10 Per Year
For less than €1 a month, you get An Phoblacht's Premium Online Service. Sign up today!
PREMIUM SERVICE:
Full access to all An Phoblacht articles
Interactive online PDF Booklet of each edition
Access to our historic Archives
Discounts for the Online Sinn Féin Shop
An Phoblacht on Twitter