27 November 2012
Photo Gallery – Gaza solidarity by hundreds in Belfast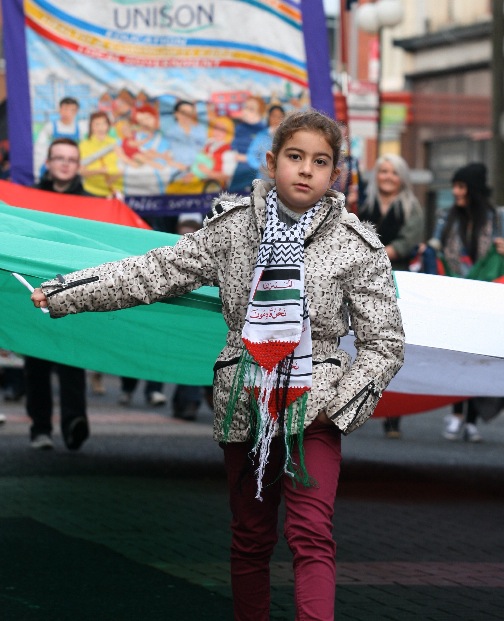 HUNDREDS of people took to the streets of Belfast on Saturday 24 November in a show of solidarity with the besieged people of Gaza.
Demanding an end to the inhumane siege of the territory, the marchers also demanded an end to Zionist aggression against the Palestinian people.
Speakers at the rally urged people to boycott Israel as well as businesses and companies that trade with the apartheid state.
Among those who supported the rally were relatives of people shot dead by the British Army in 1971.
Sinn Féin activists from across the city also marched, including Stormont Assembly Junior Minister Jennifer McCann.