18 November 2012
Ex-soldier tells An Phoblacht: 'I didn't send poppy death threat'
'My mate had my phone and said them things you're referring to'
THE EX-SOLDIER being investigated by police in Britain about death threats to Derry-born Sunderland and Ireland soccer star James McClean for not wearing a Royal British Legion poppy has written to An Phoblacht to claim that he did not send the menacing tweets we have reported on.
"My mate had my phone and said them things you're referring to," Manchester doorman Cody Lachey pleads in his e-mail to An Phoblacht. "I would never ever issue death threats. That's disgusting."
The Irish Sun newspaper had asked New Scotland Yard to investigate Lachey and threats to the Ireland footballer.
The "proud ex British Army soldier" did say that he thinks James McClean is "a disgrace . . . should be banned from playing, fined, made to apologise and then be deported back to Ireland".
Back to Derry?
❏ The Hope Not Hate anti-racist campaign organisation in Britain reported on Saturday that the far-Right street hooligans of the English Defence League in the north-east of England held a social at the Royal British Legion ex-services club in Sunderland.
Special 1916 Centenary Edition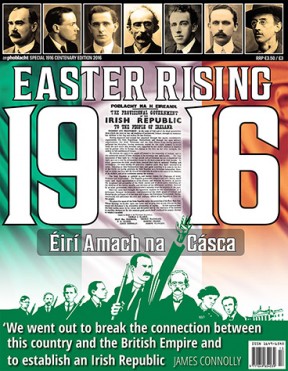 INCLUDING:
• Introduction by Sinn Féin President Gerry Adams 
• 1916 Ceannairí  | Biographies of the leading men and women who took part in the Rising
• Seven Days, Seven Men, Seven Hills | By Éamonn Mac Thomáis, republican activist, writer and historian
• Women in struggle | by Máire Comerford, a lifelong republican who witnessed central events in 1916-23
• Chronology of events 
• Map and description of the main battles and major events
• The Rising outside Dublin
• Stop press! Censorship and the media reaction to Easter 1916
• Roger Casement | 1916 rebel and a national hero on the Faroe Islands
• Internationalists in the Easter Rising | Scandinavian rebels in the GPO and ANZAC troops in Trinity College
An initiative for dialogue 
for reconciliation 
— — — — — — —
Contributions from key figures in the churches, academia and wider civic society as well as senior republican figures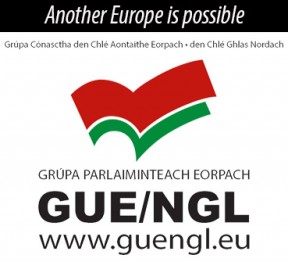 Premium Online Service For Only €10 Per Year
For less than €1 a month, you get An Phoblacht's Premium Online Service. Sign up today!
PREMIUM SERVICE:
Full access to all An Phoblacht articles
Interactive online PDF Booklet of each edition
Access to our historic Archives
Discounts for the Online Sinn Féin Shop
An Phoblacht on Twitter