16 November 2012
Poppy row: Death threats to James McClean probed
'I know I'll end up in trouble and maybe in prison over this'
POLICE IN BRITAIN are investigating death threats by a former British Army soldier to Sunderland and Ireland soccer star James McClean over the Derry-born footballer's refusal to wear a club shirt specially embroidered with the Royal British Legion poppy in Remembrance Sunday weekend.
Manchester doorman Cody Lachey sent a string of threats to McClean via An Phoblacht and other newspapers and Twitter, including photographs of live bullets.
Responding to our story about the threats, Lachey tweeted directly to An Phoblacht:
@codylachey50: @An_Phoblacht: Poppy bullies' death threats against James McClean! Too right he deserves to be shot dead + body dragged past the cenotaph!!
Lachey – who describes himself on his Twitter account as "ex-army lad . . . best known as the face of rioters on BBC Newsnight" – told The Irish Sun:
"I think he's a f ---ing disgrace. I know I'll end up in trouble and maybe in prison over this but I'm willing to go to court, that's how strongly I feel."
The Sun says it has sent a file to New Scotland Yard and police told reporters the ex-soldier's threats are being examined.
An initiative for dialogue 
for reconciliation 
— — — — — — —
Contributions from key figures in the churches, academia and wider civic society as well as senior republican figures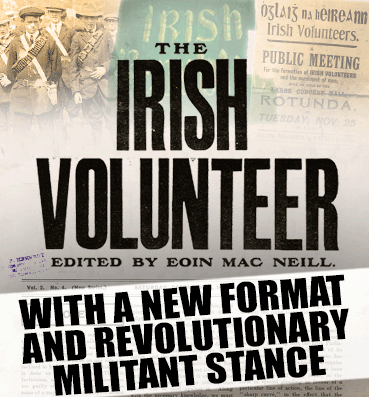 Ireland's revolutionary history now online
An Phoblacht is making all the editions of The Irish Volunteer – the newspaper of the Irish Volunteer movement – available online exactly 100 years after they were first published
This historic paper was first published in February 1914 and up till just days before the Easter Rising.
The official newspaper of the Irish Volunteers outlining the political views of the leadership with reports on all the important events. Also political opinions and news reports, plus fascinating advertisements for such items as revolvers, bandoliers and military uniforms from stockists across Ireland.
Read these fascinating insights into Irish revolutionary history with an online subscription to An Phoblacht for just €10 per year.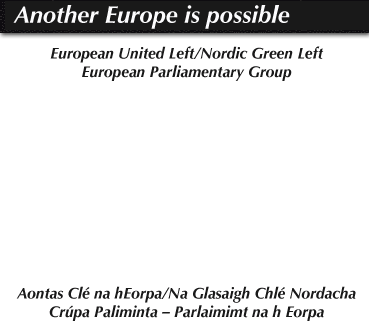 Premium Online Service For Only €10 Per Year
For less than €1 a month, you get An Phoblacht's Premium Online Service. Sign up today!
PREMIUM SERVICE:
Full access to all An Phoblacht articles
Interactive online PDF Booklet of each edition
Access to our historic Archives
Discounts for the Online Sinn Féin Shop
An Phoblacht on Twitter