16 November 2012
Clashes at Palestine demo outside Israeli embassy in Dublin
Gardaí attacked peaceful demonstrators with batons outside the Israeli Embassy in Dublin on Thursday night during a protest against the ongoing Israeli bombing campaign in Gaza.
At least 19 people have been killed and up to two hundred wounded in the ongoing Israeli offensive against the besieged coastal territory which has seen Israeli forces fire rockets, missiles and heavy artillery into densely populated areas. In response Gaza militant groups have fired more than 400 rockets and missiles towards Israel, killing three people. There are reports that Israel is stepping up preparations for a full-scale ground invasion.
Around 100 people gathered outside the Israeli embassy on Pembroke Road on Thursday night to show their opposition to the slaughter. The embassy was enveloped in a massive Palestinian flag by members of the Ireland Palestine Solidarity Campaign (IPSC) while the crowd, including a number of Palestinian residents of Dublin, chanted pro-Palestinian slogans. During the protest a group of activists carrying a banner reading "Stop the Slaughter, End the Siege" began a sit-down protest on the road outside the building. 
A short time later, as protesters were standing up to leave the road, gardaí moved in and attempted to make a number of arrests, detaining two protesters. The arrests further inflamed tensions and there were scuffles between protesters and gardaí with some members of the gardaí using batons against the crowd. Both protesters, who are members of Sinn Féin Republican Youth were released without charge a short time later.
Another protest in solidarity with the Palestinian people will take place at 2pm on Saturday, 17 November, at the Spire on O'Connell Street, Dublin. Further protests are also planned for Belfast, Cork and Limerick and activists are encouraged to check the IPSC website (www.ipsc.ie) for details.
Special 1916 Centenary Edition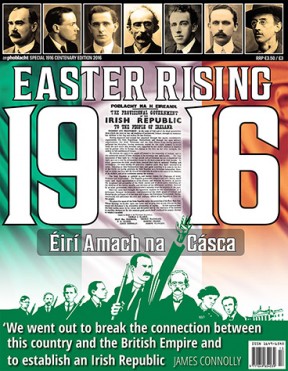 INCLUDING:
• Introduction by Sinn Féin President Gerry Adams 
• 1916 Ceannairí  | Biographies of the leading men and women who took part in the Rising
• Seven Days, Seven Men, Seven Hills | By Éamonn Mac Thomáis, republican activist, writer and historian
• Women in struggle | by Máire Comerford, a lifelong republican who witnessed central events in 1916-23
• Chronology of events 
• Map and description of the main battles and major events
• The Rising outside Dublin
• Stop press! Censorship and the media reaction to Easter 1916
• Roger Casement | 1916 rebel and a national hero on the Faroe Islands
• Internationalists in the Easter Rising | Scandinavian rebels in the GPO and ANZAC troops in Trinity College
An initiative for dialogue 
for reconciliation 
— — — — — — —
Contributions from key figures in the churches, academia and wider civic society as well as senior republican figures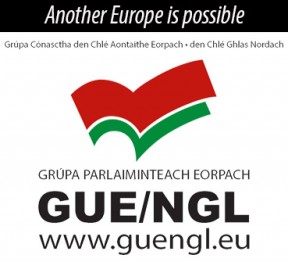 Premium Online Service For Only €10 Per Year
For less than €1 a month, you get An Phoblacht's Premium Online Service. Sign up today!
PREMIUM SERVICE:
Full access to all An Phoblacht articles
Interactive online PDF Booklet of each edition
Access to our historic Archives
Discounts for the Online Sinn Féin Shop
An Phoblacht on Twitter