15 November 2012
Coroner suspends Ballymurphy Massacre inquest

'It is disappointing that the inquests were suspended by the Coroner without any prior communication with the families'
THE SUSPENSION of the inquest into the killings of 11 people by British paratroopers in the nationalist Ballymurphy area of West Belfast in August 1971 has been criticised by the families of the victims and local Sinn Féin MP Paul Maskey.
'The Ballymurphy Massacre' has been called 'West Belfast's Bloody Sunday'. Over 36 hours, between 9 and 11 August 1971, six months before Bloody Sunday in Derry, the Parachute Regiment shot dead 11 civilians in the West Belfast housing estate of Ballymurphy. Those who were killed included local priest Fr Hugh Mullan and a 45-year-old mother of 8 children, Joan Connolly.
Paul Maskey MP said that the Coroner's decision is "obviously deeply upsetting" to the families who have been waiting more than 40 years to uncover the truth about the killing of their loved ones by the British Army.
"It is also disappointing that the inquests were suspended by the Coroner without any prior communication with the families," and showed a lack of respect and sensitivity to the families, Paul Maksey said.
"The Attorney General's decision to reopen the inquest was the only one feasible following the shambolic one 40 years ago which clearly covered up the true facts of the British Army's actions on the night."
He said Sinn Féin will continue to support the Ballymurphy families in their search for the truth.
"It is incumbent that the inquest is allowed to take place so that the facts around the massacre can be made known."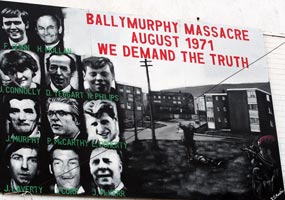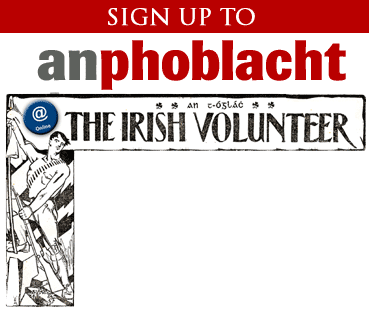 Fascinating insights into
Irish revolutionary history now online
Every week over the next two years, An Phoblacht is making all the editions of The Irish Volunteer – the newspaper of the Irish Volunteer movement – available online exactly 100 years after they were first published
The Irish Volunteer — tOglách na hÉireann was first published on 7 February 1914 and every week until 22 April 1916, just days before the Easter Rising.
Acting as the official newspaper of the Irish Volunteers it outlined the political views of the leadership and reported on the and important events, such as the Howth Gun Running of 1914.
Included in its pages alongside political opinions and news reports are various advertisements for such items as revolvers, bandoliers and military uniforms from stockists across Ireland.
You can now read these fascinating insights into Irish revolutionary history with an online subscription to An Phoblacht for just €10 per year. This includes a digital copy of each new edition of the paper and Iris magazine, access to our digitised historic archives as well as copies of The Irish Volunteer.
Premium Online Service For Only €10 Per Year
For less than €1 a month, you get An Phoblacht's Premium Online Service. Sign up today!
PREMIUM SERVICE:
Full access to all An Phoblacht articles
Interactive online PDF Booklet of each edition
Access to our historic Archives
Discounts for the Online Sinn Féin Shop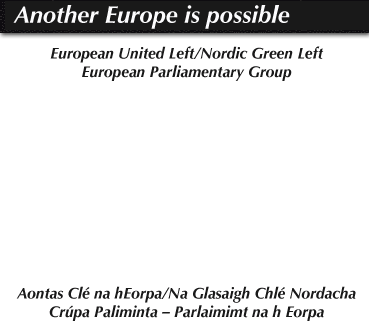 An Phoblacht on Twitter