14 November 2012
Avoid 'cash for gold' firms cashing in on Christmas crisis
'At interest rates at times in excess of 200% it is nothing short of loan sharking.'
PEOPLE under pressure for money for Christmas have been urged by Sinn Féin Enterprise Committee member Maeve McLaughlin MLA to try and avoid 'Pay Day Loan' or 'Cash for Gold' firms.
These lenders are obviously targeting families on low incomes or benefits. Maeve McLaughlin says:
"At interest rates at times in excess of 200% it is nothing short of loan sharking."
But because the Assembly does not have fiscal powers – which Sinn Féin are trying to wrest from Westminster – there is little that MLAs can do, she said, except warn the public and urge them to join their credit unions or contact their local budgeting advice support service.
In the meantime, the Foyle MLA has urged the Consumer Council to look into the issue of exorbitant interest rates with a view to lobbying the Financial Services Authority to impose a cap on rates.
If people feel they have no option but to go to these lenders, then they should read the small print to have a clear idea of exactly how much they will have to pay back and the penalties if they do not pay back on time.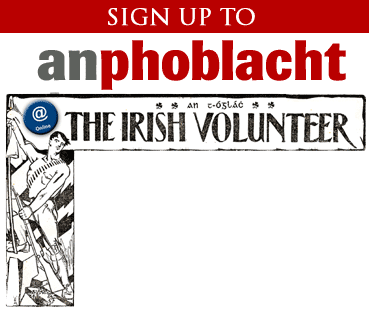 Fascinating insights into
Irish revolutionary history now online
Every week over the next two years, An Phoblacht is making all the editions of The Irish Volunteer – the newspaper of the Irish Volunteer movement – available online exactly 100 years after they were first published
The Irish Volunteer — tOglách na hÉireann was first published on 7 February 1914 and every week until 22 April 1916, just days before the Easter Rising.
Acting as the official newspaper of the Irish Volunteers it outlined the political views of the leadership and reported on the and important events, such as the Howth Gun Running of 1914.
Included in its pages alongside political opinions and news reports are various advertisements for such items as revolvers, bandoliers and military uniforms from stockists across Ireland.
You can now read these fascinating insights into Irish revolutionary history with an online subscription to An Phoblacht for just €10 per year. This includes a digital copy of each new edition of the paper and Iris magazine, access to our digitised historic archives as well as copies of The Irish Volunteer.
Premium Online Service For Only €10 Per Year
For less than €1 a month, you get An Phoblacht's Premium Online Service. Sign up today!
PREMIUM SERVICE:
Full access to all An Phoblacht articles
Interactive online PDF Booklet of each edition
Access to our historic Archives
Discounts for the Online Sinn Féin Shop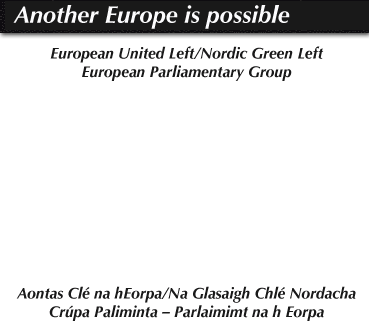 An Phoblacht on Twitter