12 November 2012
Poppy bullies' death threats against soccer star James McClean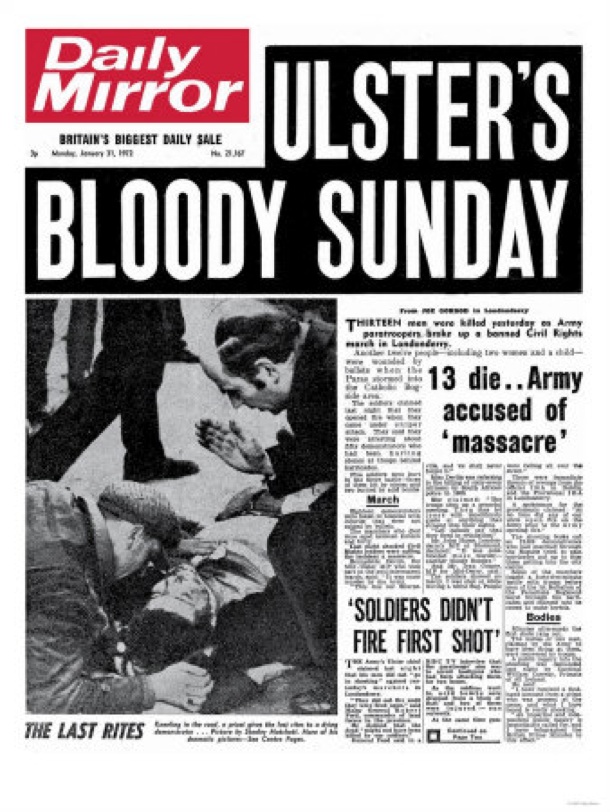 McClean asked to wear the regular Sunderland jersey, which the club accepted
IRELAND MANAGER Giovanni Trapattoni has defended  Derry-born Sunderland AFC and Ireland footballer James McClean, abused by online bigots over his decision not to wear a Royal British Legion poppy on his shirt during Sunderland's Premier League game at Everton on Saturday.
Teams had poppies sewn into their jerseys in special kits for matches taking place over Remembrance Sunday weekend to remember British troops who died in World War I and other conflicts, including Ireland and its colonial wars of conquest for the British Empire.
McClean asked to wear the regular Sunderland jersey instead, which the club accepted.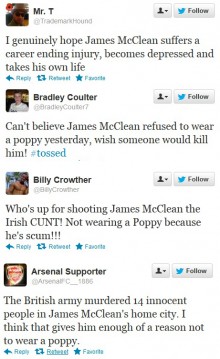 Almost immediately, McClean came under a torrent of abuse and even death threats on Twitter and Facebook (right).
Ireland manager Giovanni Trapattoni said it was his own personal choice whether to wear a poppy or not.
McClean has since announced that the shirt he wore during the march will be auctioned to raise money for a children's charity.
In 1972, 14 civil rights marchers – six from McClean's own Creggan estate – were murdered by British troops in McClean's native Derry City on Bloody Sunday.
Meanwhile, in England, police arrested a 19-year-old in Kent for posting a picture of a burning poppy on his Facebook page. The man is being held under the Malicious Communications Act of 1988 which could see him serve six months in prison.
Special 1916 Centenary Edition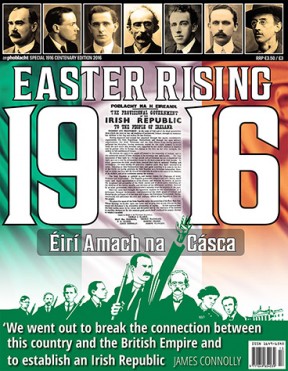 INCLUDING:
• Introduction by Sinn Féin President Gerry Adams 
• 1916 Ceannairí  | Biographies of the leading men and women who took part in the Rising
• Seven Days, Seven Men, Seven Hills | By Éamonn Mac Thomáis, republican activist, writer and historian
• Women in struggle | by Máire Comerford, a lifelong republican who witnessed central events in 1916-23
• Chronology of events 
• Map and description of the main battles and major events
• The Rising outside Dublin
• Stop press! Censorship and the media reaction to Easter 1916
• Roger Casement | 1916 rebel and a national hero on the Faroe Islands
• Internationalists in the Easter Rising | Scandinavian rebels in the GPO and ANZAC troops in Trinity College
An initiative for dialogue 
for reconciliation 
— — — — — — —
Contributions from key figures in the churches, academia and wider civic society as well as senior republican figures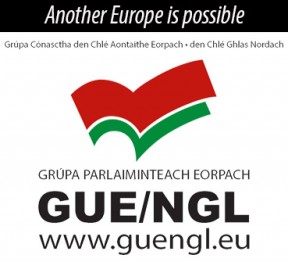 Premium Online Service For Only €10 Per Year
For less than €1 a month, you get An Phoblacht's Premium Online Service. Sign up today!
PREMIUM SERVICE:
Full access to all An Phoblacht articles
Interactive online PDF Booklet of each edition
Access to our historic Archives
Discounts for the Online Sinn Féin Shop
An Phoblacht on Twitter