12 November 2012
Poppy bullies' death threats against soccer star James McClean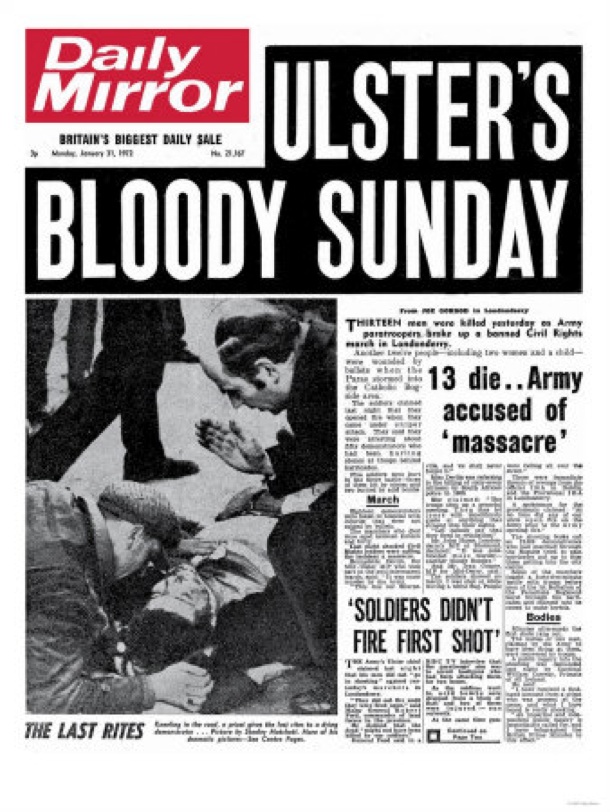 McClean asked to wear the regular Sunderland jersey, which the club accepted
IRELAND MANAGER Giovanni Trapattoni has defended  Derry-born Sunderland AFC and Ireland footballer James McClean, abused by online bigots over his decision not to wear a Royal British Legion poppy on his shirt during Sunderland's Premier League game at Everton on Saturday.
Teams had poppies sewn into their jerseys in special kits for matches taking place over Remembrance Sunday weekend to remember British troops who died in World War I and other conflicts, including Ireland and its colonial wars of conquest for the British Empire.
McClean asked to wear the regular Sunderland jersey instead, which the club accepted.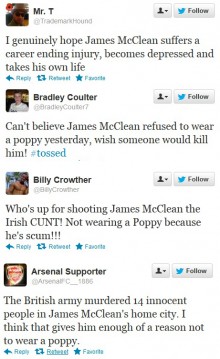 Almost immediately, McClean came under a torrent of abuse and even death threats on Twitter and Facebook (right).
Ireland manager Giovanni Trapattoni said it was his own personal choice whether to wear a poppy or not.
McClean has since announced that the shirt he wore during the march will be auctioned to raise money for a children's charity.
In 1972, 14 civil rights marchers – six from McClean's own Creggan estate – were murdered by British troops in McClean's native Derry City on Bloody Sunday.
Meanwhile, in England, police arrested a 19-year-old in Kent for posting a picture of a burning poppy on his Facebook page. The man is being held under the Malicious Communications Act of 1988 which could see him serve six months in prison.
2014 – A YEAR OF CHANGE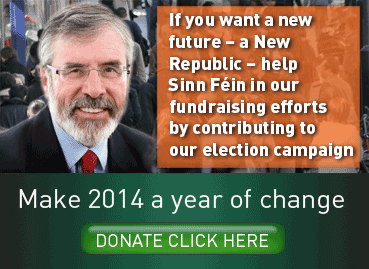 A chara,
Sinn Féin is in government in the North and is a major political party in the Dáil and in local government across this island.
We are the only all-Ireland political party and with each passing day our membership is increasing, our organisational capacity is improving, and we are presenting realistic alternative policies to meet the needs of 21st century Ireland.
On May 22nd and May 23rd, more than 350 men and women will be standing for Sinn Féin in the European and local government elections, north and south.
For those who reject austerity and want a different future, a better future; who want hope for themselves and for their families; who want jobs and prosperity; and who want a real republic on this island – Sinn Féin is that future.
Make 2014 a year of change.
If you want a new future – a New Republic – help Sinn Féin in our fundraising efforts by contributing to our election campaign.
Thank you for whatever you can afford.
Lánaigí libh agus beirigí bua!
Is mise,
Gerry Adams TD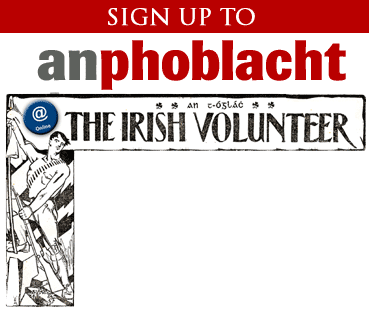 Fascinating insights into
Irish revolutionary history
for you to read online
Every week over the next two years, An Phoblacht is making all the editions of The Irish Volunteer – the newspaper of the Irish Volunteer movement – available online exactly 100 years after they were first published
The Irish Volunteer — tOglác na hÉireann was first published on 7 February 1914 and every week until 22 April 1916, just days before the Easter Rising.
Acting as the official newspaper of the Irish Volunteers it outlined the political views of the leadership and reported on the and important events, such as the Howth Gun Running of 1914.
Included in its pages alongside political opinions and news reports are various advertisements for such items as revolvers, bandoliers and military uniforms from stockists across Ireland.
You can now read these fascinating insights into Irish revolutionary history with an online subscription to An Phoblacht for just €10 per year. This includes a digital copy of each new edition of the paper and Iris magazine, access to our digitised historic archives as well as copies of The Irish Volunteer.
Premium Online Service For Only €10 Per Year
For less than €1 a month, you get An Phoblacht's Premium Online Service. Sign up today!
PREMIUM SERVICE:
Full access to all An Phoblacht articles
Interactive online PDF Booklet of each edition
Access to our historic Archives
Discounts for the Online Sinn Féin Shop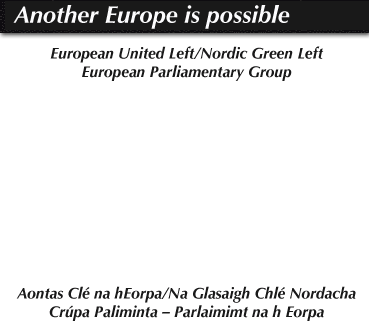 An Phoblacht on Twitter