12 November 2012
Poppy bullies' death threats against soccer star James McClean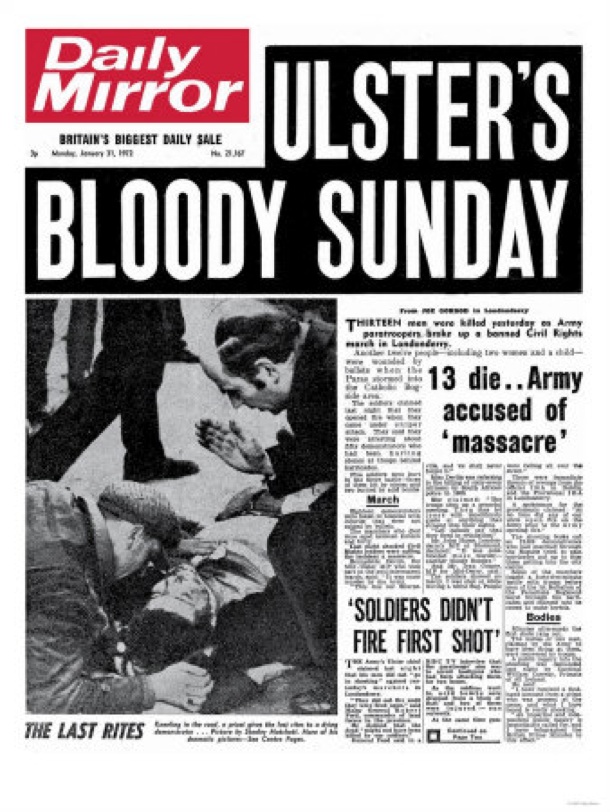 McClean asked to wear the regular Sunderland jersey, which the club accepted
IRELAND MANAGER Giovanni Trapattoni has defended  Derry-born Sunderland AFC and Ireland footballer James McClean, abused by online bigots over his decision not to wear a Royal British Legion poppy on his shirt during Sunderland's Premier League game at Everton on Saturday.
Teams had poppies sewn into their jerseys in special kits for matches taking place over Remembrance Sunday weekend to remember British troops who died in World War I and other conflicts, including Ireland and its colonial wars of conquest for the British Empire.
McClean asked to wear the regular Sunderland jersey instead, which the club accepted.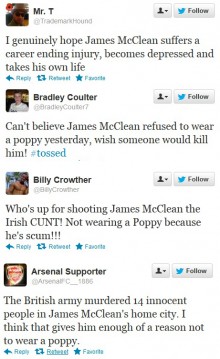 Almost immediately, McClean came under a torrent of abuse and even death threats on Twitter and Facebook (right).
Ireland manager Giovanni Trapattoni said it was his own personal choice whether to wear a poppy or not.
McClean has since announced that the shirt he wore during the march will be auctioned to raise money for a children's charity.
In 1972, 14 civil rights marchers – six from McClean's own Creggan estate – were murdered by British troops in McClean's native Derry City on Bloody Sunday.
Meanwhile, in England, police arrested a 19-year-old in Kent for posting a picture of a burning poppy on his Facebook page. The man is being held under the Malicious Communications Act of 1988 which could see him serve six months in prison.