10 November 2012
Comment: Remembrance
Comment: By Donal M Kennedy
Remembrance
IT'S IMPOSSIBLE not to be aware of the graves from the First World War on a visit to northern France, nor visiting them, not to pity the unfortunate young men buried there and salute their courage. But it is quite possible to feel neither sympathy nor empathy for the regimes which they served.
Many a French headstone bearing the legend "Mort Pour La France" is engraved or embossed with an Islamic crescent. The record of French governments towards the communities and nations from which those Muslim soldiers sprang is not immaculate.
Many German headstones exhibit a Star of David commemorating German citizens of the Jewish religion who served the Kaiser bravely. As a mark of disrespect to all German soldiers who served in France, the victorious French insisted that their headstones or crosses be black, in contrast to the white of the French and their allies.
People will be aware of the subsequent fate of Jewish soldiers of the Kaiser and their families who survived that war.
In Ireland, the constitutional nationalist followers of John Redmond in 1914 transmuted into physical force imperialists. Republicans, such as Desmond Fitzgerald, who voiced opposition to Irishmen joining the British forces, were beaten up for their pains by the followers of John Redmond, John Dillon and Joe Devlin. Irish nationalist symbols – harps, shamrocks, round towers and the Rock of Cashel, but no Union Jacks nor British
Crowns – were used to induce nationalists into the British forces. Joe Devlin invoked the Irish Brigade which served France following the dishonoured Treaty of Limerick to dupe nationalists into serving the successors of those who dishonoured it.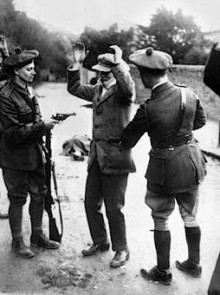 A photograph taken at College Green on 11th November 1919, the first anniversary of the Armistice, shows a phalanx of British caterpillar-tracked steel-armoured tanks, parading past a saluting base at the Bank of Ireland (formerly the Parliament) as if to shock and awe the people of Ireland.
That same morning, four Dáil deputies and the Clerk to the Dáil were arrested by British agents for participating in "An illegal assembly" – the new Irish Parliament established by popular vote.
Let those who want to wear the poppy do so. But perhaps they should understand those who do not wish to join them.
Pictured right and below: British armed forces in action in Ireland around the time of the First World War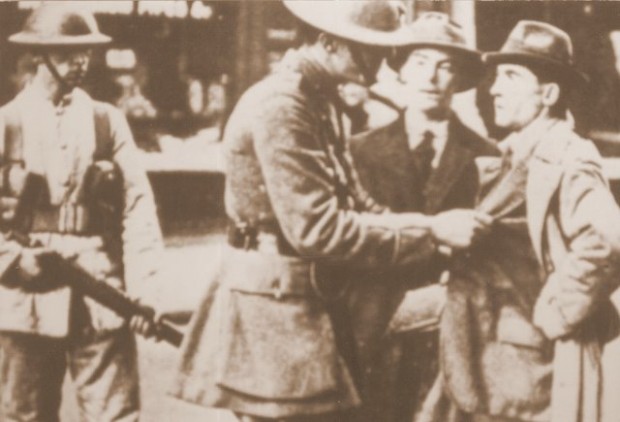 ● Seamus Milne in The Guardian: The first world war: the real lessons of this savage imperial bloodbath
2014 – A YEAR OF CHANGE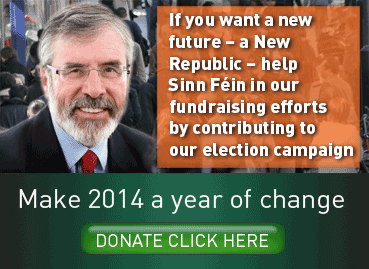 A chara,
Sinn Féin is in government in the North and is a major political party in the Dáil and in local government across this island.
We are the only all-Ireland political party and with each passing day our membership is increasing, our organisational capacity is improving, and we are presenting realistic alternative policies to meet the needs of 21st century Ireland.
On May 22nd and May 23rd, more than 350 men and women will be standing for Sinn Féin in the European and local government elections, north and south.
For those who reject austerity and want a different future, a better future; who want hope for themselves and for their families; who want jobs and prosperity; and who want a real republic on this island – Sinn Féin is that future.
Make 2014 a year of change.
If you want a new future – a New Republic – help Sinn Féin in our fundraising efforts by contributing to our election campaign.
Thank you for whatever you can afford.
Lánaigí libh agus beirigí bua!
Is mise,
Gerry Adams TD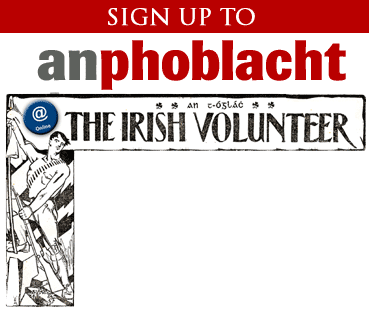 Fascinating insights into
Irish revolutionary history
for you to read online
Every week over the next two years, An Phoblacht is making all the editions of The Irish Volunteer – the newspaper of the Irish Volunteer movement – available online exactly 100 years after they were first published
The Irish Volunteer — tOglác na hÉireann was first published on 7 February 1914 and every week until 22 April 1916, just days before the Easter Rising.
Acting as the official newspaper of the Irish Volunteers it outlined the political views of the leadership and reported on the and important events, such as the Howth Gun Running of 1914.
Included in its pages alongside political opinions and news reports are various advertisements for such items as revolvers, bandoliers and military uniforms from stockists across Ireland.
You can now read these fascinating insights into Irish revolutionary history with an online subscription to An Phoblacht for just €10 per year. This includes a digital copy of each new edition of the paper and Iris magazine, access to our digitised historic archives as well as copies of The Irish Volunteer.
Premium Online Service For Only €10 Per Year
For less than €1 a month, you get An Phoblacht's Premium Online Service. Sign up today!
PREMIUM SERVICE:
Full access to all An Phoblacht articles
Interactive online PDF Booklet of each edition
Access to our historic Archives
Discounts for the Online Sinn Féin Shop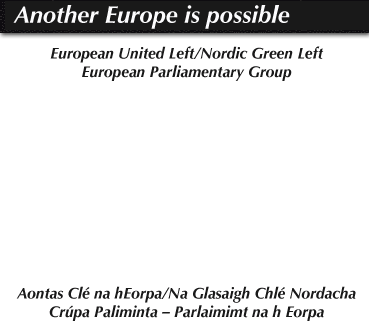 An Phoblacht on Twitter