8 November 2012
Irish Government to be pressed in Dáil on supporting Catalan independence
'To ask the Tánaiste and Minster for Foreign Affairs and Trade if, considering the increased support for Catalan self-determination, the Government supports the right of the Catalan people to self-determination within the European Union.'
THE Irish Government will be asked by Sinn Féin next week to tell the Dáil where it stands on independence for Catalonia.
Minister for Foreign Affairs and Labour Party leader Eamon Gilmore will be asked by Sinn Féin on Wednesday if he supports the right of the people of Catalonia to self-determination within the European Union.
The question comes after months of rising tension in the territory as more than 1.5million people took part in a pro-independence demonstration in Barcelona in September.
The exact wording of the question is:
"To ask the Tánaiste and Minster for Foreign Affairs and Trade if, considering the increased support for Catalan self-determination, the Government supports the right of the Catalan people to self-determination within the European Union."
The Government is officially required to reply to the question.
It is expected the issue of Catalan independence will also be raised by Sinn Féin in the Assembly at Stormont in coming weeks.
Elections in the economically powerful Catalan region are to be held at the end of November with nationalists and separatists expected to poll well. Current President of Catalonia Artur Mas has promised a referendum on independence if nationalists emerge with a clear majority of the vote, a move the Spanish Government says it will block.
The situation escalated in October after a number of Spanish politicians and army officers openly talked of the Spanish military being sent into the region to shut down any attempt at an independence referendum. Catalan MEPs have since asked the European Union Justice Commissioner to intervene over what they described as "threats of the use of military force against the Catalan population".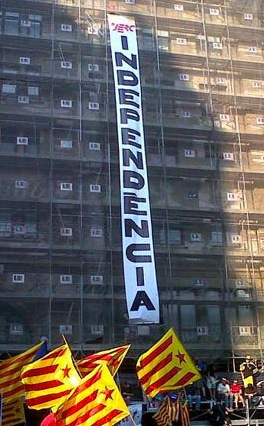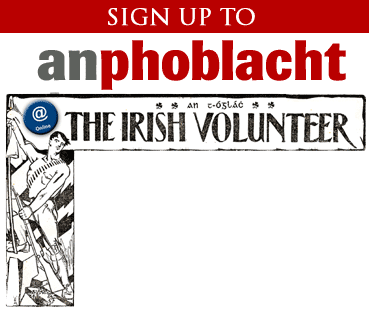 Fascinating insights into
Irish revolutionary history now online
Every week over the next two years, An Phoblacht is making all the editions of The Irish Volunteer – the newspaper of the Irish Volunteer movement – available online exactly 100 years after they were first published
The Irish Volunteer — tOglách na hÉireann was first published on 7 February 1914 and every week until 22 April 1916, just days before the Easter Rising.
Acting as the official newspaper of the Irish Volunteers it outlined the political views of the leadership and reported on the and important events, such as the Howth Gun Running of 1914.
Included in its pages alongside political opinions and news reports are various advertisements for such items as revolvers, bandoliers and military uniforms from stockists across Ireland.
You can now read these fascinating insights into Irish revolutionary history with an online subscription to An Phoblacht for just €10 per year. This includes a digital copy of each new edition of the paper and Iris magazine, access to our digitised historic archives as well as copies of The Irish Volunteer.
Premium Online Service For Only €10 Per Year
For less than €1 a month, you get An Phoblacht's Premium Online Service. Sign up today!
PREMIUM SERVICE:
Full access to all An Phoblacht articles
Interactive online PDF Booklet of each edition
Access to our historic Archives
Discounts for the Online Sinn Féin Shop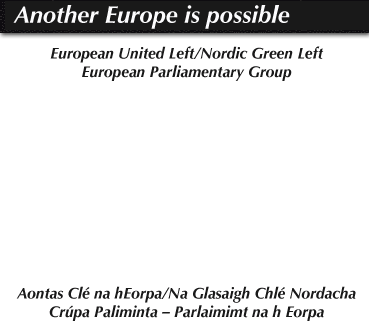 An Phoblacht on Twitter