29 October 2012
Noonan-Schäuble meeting: No clarity on bank deal as issue parked till 2013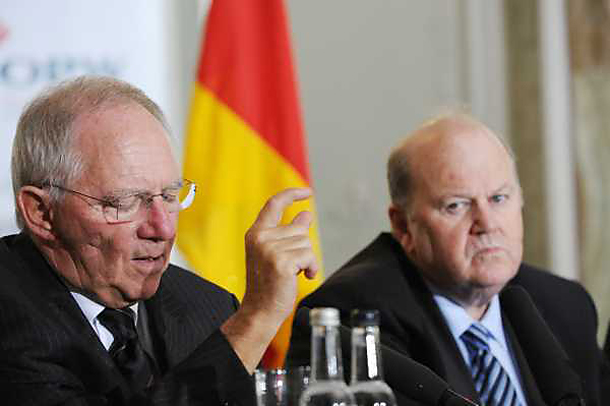 'The German Finance Minister was asked on a number of occasions to state whether he believed a deal on the legacy debt was possible or desirable. On each occasion he declined to comment'
WE'RE NONE the wiser on the issue of the Irish state's legacy debt after the the Irish and German Finance Ministers met at Farmleigh today, Sinn Féin Finance spokesperson Pearse Doherty TD says.
"Effectively, the matter has been parked until the second half of 2013 and possibly until after the German elections in September," Pearse Doherty says.
Michael Noonan was meeting his German counterpart, Wolfgang Schäuble, in Dublin.
The Sinn Féin TD points out:
"The German Finance Minister was asked on a number of occasions to state whether he believed a deal on the legacy debt was possible or desirable. On each occasion he declined to comment.
"There is no evidence of any shift in the opposition of the German Government on the matter of legacy debt. Nothing said at today's press conference contradicts the clear statement against ESM funds being used to retrospectively recapitalise banks by Angela Merkel on Friday 19 October."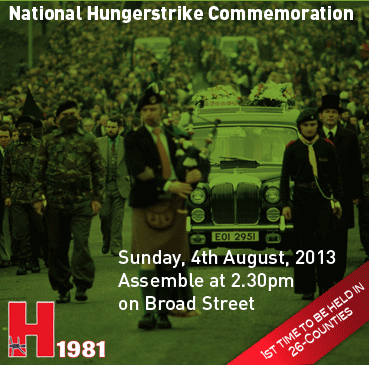 Premium Online Service For Only €10 Per Year
For less than €1 a month, you get An Phoblacht's Premium Online Service. Sign up today!
PREMIUM SERVICE:
Full access to all An Phoblacht articles
Interactive online PDF Booklet of each edition
Access to our historic Archives
Discounts for the Online Sinn Féin Shop