29 October 2012
Video: Sinn Féin calls for YES vote in children's referendum as 'a basis on which to build'
Caoimhghín cautioned that if the proposed amendment is adopted it will not achieve its stated intent if Government fails to adequately resource the essential support services for children and for families
SINN FÉIN is calling on people to vote YES for children's rights in the referendum on Saturday 10 November.
The party's spokesperson on Children, Caoimhghín Ó Caoláin TD, said:
"Placing children's rights in the Constitution has been a Sinn Féin demand over many years. We believe that the United Nations Convention on the Rights of the Child should be the minimum standard for children's rights in any legal system and we continue to press for its incorporation into Irish domestic law.
"While the formula of words now proposed falls far short of our policy objectives on children's rights and of the agreed wording presented by the Oireachtas Joint Committee on the Constitutional Amendment on Children, published in February 2010, it is nevertheless an important and worthwhile proposal deserving of our support."
The Sinn Féin TD said that the referendum does make a number of advances:-
✔ It affirms for the first time in the Constitution that children have rights.
✔ It establishes that the best interests of the child are paramount in all matters concerning the child.
✔ It states that the view of the child must be heard in all judicial cases concerning the child's care, adoption, guardianship, custody and access.
✔ It ensures that the state will have both the duty and the power to intervene on behalf of all children at risk, regardless of their parents' marital status.
✔ It will, for the first time, allow for the adoption of any child regardless of the marital status of their birth parents, affording them full integration into a loving, supporting, family relationship.
Caoimhghín cautioned that if the proposed amendment is adopted it will not achieve its stated intent if Government fails to adequately resource the essential support services for children and for families.
"We continually press the appropriate ministers on the importance of increased provision for child protection, including additional child dedicated social workers.
"While this is not the amendment we in Sinn Féin would have liked to present, this Government-crafted wording is still worthy of our support and of the electorate's endorsement.
"We in Sinn Féin see it as a beginning, a basis on which to build.
Sinn Féin will therefore be campaigning across all 43 constituencies
urging a YES vote on 10 November.
"Votáil tá ar an 10ú do mhí na Samhna chun chinntiú go mbeidh paistí an náisiún á chaomhnú go cothrom."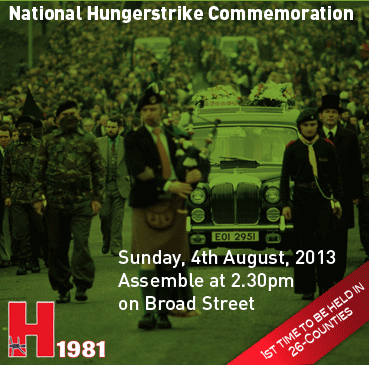 Premium Online Service For Only €10 Per Year
For less than €1 a month, you get An Phoblacht's Premium Online Service. Sign up today!
PREMIUM SERVICE:
Full access to all An Phoblacht articles
Interactive online PDF Booklet of each edition
Access to our historic Archives
Discounts for the Online Sinn Féin Shop