26 October 2012
Apprentice Boys' talks with north Belfast residents welcomed
'What now also must be considered is that there are many Apprentice Boys who are also Orangemen'
TALKS between Carrick Hill residents in north Belfast and the Apprentice Boys ahead of November's Apprentice Boys parade have been welcomed by local Sinn Féin MLA Gerry Kelly.
He urged members of the Orange Order to now follow the Apprentice Boys and also open talks with residents living along parade routes.
"These talks are to be welcomed," Gerry Kelly said. "There is clear evidence, if we look at Derry and Crumlin, that local engagement can help to over come parading difficulties.
"What now also must be considered is that there are many Apprentice Boys who are also Orangemen so it would not necessarily be a huge leap for that organisation to move and engage directly with residents of those areas affected by contentious parades.
"I would urge the Orange Order to now initiate talks with residents."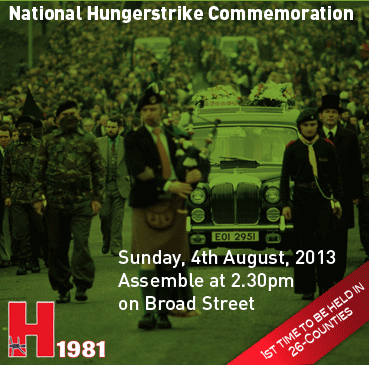 Premium Online Service For Only €10 Per Year
For less than €1 a month, you get An Phoblacht's Premium Online Service. Sign up today!
PREMIUM SERVICE:
Full access to all An Phoblacht articles
Interactive online PDF Booklet of each edition
Access to our historic Archives
Discounts for the Online Sinn Féin Shop