17 October 2012
British state sued over 1994 County Down massacre
British intelligence services did not interefere with the first weapons shipment in order to avoid suspicion falling on their agent
THE FAMILIES of six people killed in a loyalist gun attack on a bar in rural County Down have launched a legal action against the British Ministry of Defence alleging that the state aided in the attack.
Six men died when a UVF deathsquad burst into The Heights Bar in Loughinisland as customers watched the Ireland v Italy World Cup football match in 1994. The unionist gang sprayed the bar with gunfire killing six customers including 87-year-old Barney Green, the oldest victim of the conflict. Five other people were seriously wounded.
The families say that at least one of those involved in the attack was a Royal Ulster Constabulary (RUC) informant and that he was protected during the investigation. They also allege that the state failed to investigate the incident properly and engaged in a cover-up. The RUC are also accused of "the destruction of vital evidence".
At least one of the weapons used in the attack, a Czech-made VZ-58 assault rifle, had been part of a consignment shipped in from apartheid South Africa by British agent Brian Nelson in 1987 and then divided between the Ulster Volunteer Force, Ulster Defence Association and Ulster Resistance deathsquads. The shipment included 300 assault rifles and pistols, rocket launchers, hundreds of grenades and 30,000 rounds of ammunition.
Nelson, a former British Army soldier, also served as head of intelligence for the UDA murder gang. Despite prior knowledge of weapons shipments, the British intelligence services did not interefere with the first delivery in order to avoid suspicion falling on their agent.
Victims group Relatives for Justice, says that up to 300 people were killed by these imported guns and explosives. The group also says that an RUC Reservist played a key role in the Loughinisland attack. Spokesperson Mark Thompson said that a judicial inquiry should be held into the arming of loyalists: "It is a matter of huge public interest that a full independent public inquiry into the arming and directing of loyalism by the British state take place."
Niall Murphy, a lawyer for the families of those killed, told the Guardian newspaper: "We are confident that evidence of British involvement does exist, and we look forward to applying to the high court for its disclosure.
"The experience of these six families demonstrates that the current mechanisms for truth recovery do not work."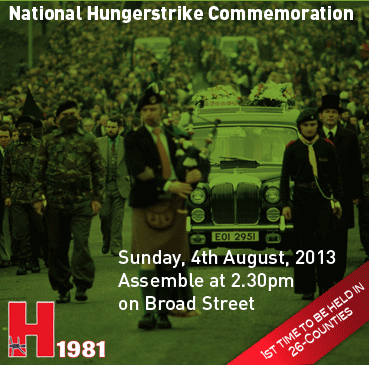 Premium Online Service For Only €10 Per Year
For less than €1 a month, you get An Phoblacht's Premium Online Service. Sign up today!
PREMIUM SERVICE:
Full access to all An Phoblacht articles
Interactive online PDF Booklet of each edition
Access to our historic Archives
Discounts for the Online Sinn Féin Shop