10 October 2012
An Phoblacht welcomes unionist engagement as Carson tops Dublin bridge poll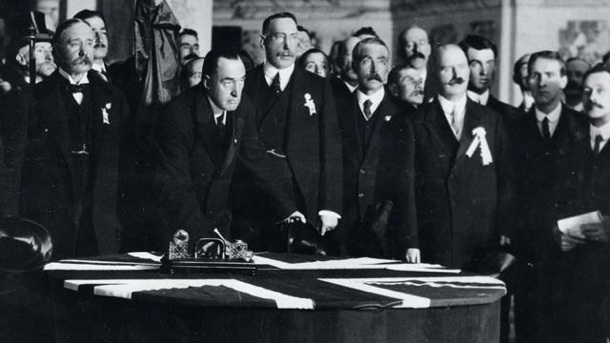 'We purposely included Edward Carson and we're delighted at the response from people from a unionist background who may not otherwise have engaged with An Phoblacht'
UNIONIST ICON Lord Edward Carson has had an incredible surge over the past 72 hours in An Phoblacht's latest opinion poll about who to name Dublin's new Liffey bridge after.
This is a welcome response from people from a unionist background who may not otherwise have engaged with An Phoblacht.
The poll asks: "Which famous Dubliner should the new Liffey bridge be named after?"
The poll results as of Wednesday 18:16 were:-
Total votes: 1,424
James Connolly, 1916 leader: 171 (12%)
Elizabeth O'Farrell, 1916 GPO garrison nurse: 315 (22.1%)
Tony Gregory, inner city TD: 65 (4.6%)
Maeve Binchy, author: 18 (1.3%)
Lord Edward Carson, unionist leader: 855 (60%)
The 1912 unionist leader was languishing well behind inner city TD Tony Gregory, James Connolly and Nurse Elizabeth O'Farrell on Sunday but suddenly shot up to become the poll leader with an incredible 60% at tea-time on Wednesday.
The poll is still open to anyone logging on to the paper's website (www.anphoblacht.com) and not just subscribers.
We hope that people from a unionist background keep following us, including the features we've been running on the 1912 unionist centenaries and the Sinn Féin outreach to unionists led out by Declan Kearney.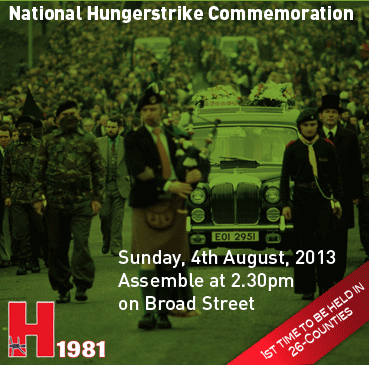 Premium Online Service For Only €10 Per Year
For less than €1 a month, you get An Phoblacht's Premium Online Service. Sign up today!
PREMIUM SERVICE:
Full access to all An Phoblacht articles
Interactive online PDF Booklet of each edition
Access to our historic Archives
Discounts for the Online Sinn Féin Shop