9 October 2012
Amnesty wants investigation into 1970s waterboarding torture claims by BBC
'Despite a public outcry and a public renunciation of torture by the Prime Minister of the time, it seems that sections of the security forces in Northern Ireland may have continued this criminal activity'
AMNESTY INTERNATIONAL has called for an investigation into the use of waterboarding torture techniques by the British Army and Royal Ulster Constabulary (RUC) to interrogate prisoners in the North of Ireland in the 1970s.
The call came following a BBC Radio Ulster documentary on Sunday, Inside the Torture Chamber.
Waterboarding is a technique that involves a cloth being placed over a person's face and water being poured over it to simulate the effects of drowning. It was widely used by US forces and the CIA under the Bush administration.
Patrick Corrigan, a programme director with Amnesty International, called on the Police Service of Northern Ireland (PSNI) to launch a criminal investigation into the claims:
"In the 1970s, Amnesty International investigated and exposed allegations of torture by the security forces in Northern Ireland.
"Despite a public outcry and a public renunciation of torture by the Prime Minister of the time, it seems that sections of the security forces in Northern Ireland may have continued this criminal activity."
Corrigan added that anybody who ordered such incidents of torture and anybody who followed "criminal orders" should not be beyond the law.
Sinn Féin MLA Pat Sheehan welcomed the call, saying it was "common knowledge" that the British forces were torturing defenceless prisoners:
"The claims of this torture were well-documented at the time and available to those who would listen. The British Government have been condemned by the European Court for inhuman and degrading treatment so this should not come as a surprise to anyone who has followed Britain's record in Ireland."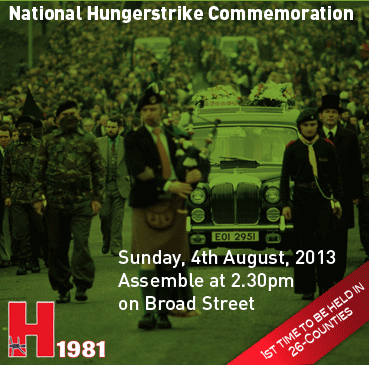 Premium Online Service For Only €10 Per Year
For less than €1 a month, you get An Phoblacht's Premium Online Service. Sign up today!
PREMIUM SERVICE:
Full access to all An Phoblacht articles
Interactive online PDF Booklet of each edition
Access to our historic Archives
Discounts for the Online Sinn Féin Shop