9 October 2012
A billion for AIB bondholders but no money for special shoes for children under HSE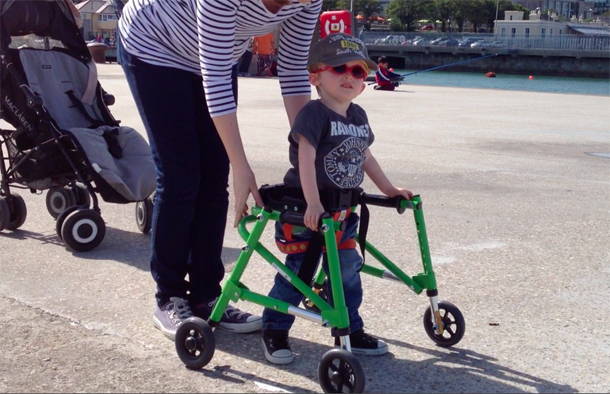 'They seem to have no problem finding large sums of money to pay for their crony consultants and special advisers but they do have a problem providing adequate supports for disabled children'
JUST LAST WEEK, the Government, through its ownership of AIB, handed over €1billion to unsecured and unidentified bondholders. Around the same time, the parents of a number of children with intellectual and physical disabilities in Dún Laoghaire were being informed by the Health Service Executive (HSE) that there is no funding available to provide specialist footwear that would enable their children to walk.
Classmates Alex Smith from Kilmacud and Uisneach Ó Nualláin from Ballybrack are both three years old. They have low muscle tone and joint laxity as a condition of broader chromosomal disorders. It means that they need significant support for their ankles and legs to be able to stand properly and to walk.
The HSE has said that the budget for the year has already been spent and that only life-saving equipment can be considered in special circumstances. It is also believed that applications from February of this year are only now being processed, indicating a 7-8 month delay before money ran out.
The foot and ankle supports (which take the form of shoes and splints and are also known as AFOs or ankle-foot orthotics) cost approximately €400 and €800 respectively. The splints can take several weeks to manufacture as they are made from a cast taken of the child's foot and leg so that it is a perfect fit. The perfect fit also means that they have a limited lifespan. An average growing child could expect to go through two pairs a year.
Uisneach's mother, Miriam, told An Phoblacht:
"I hate to say it but in some ways we are lucky that Uisneach's growth is significantly delayed because we have been able to squeeze a few more months out of the wearing of his splints. However, he is now outgrowing them and we will soon be left in the position of having to stop putting them on. For Uisneach this will mean that soon we will not be able to put him standing and he will not be able to build on the progress he is making towards walking. As it is, Uisneach cannot crawl or scoot around on his bum. He will be left completely immobile and unable to stand if we have to remove his splints."
Uisneach's father, Michael, says:
"Our fear is that there will be a regression in his physiotherapy. Uisneach has come on so much in the last year. Only this week he managed to propel himself forward on his own with the aid of a walking frame for the first time. It makes me so angry to think that all of that progress might be lost because we have a Government that seems to have no problem paying out large sums of taxpayers' money to bondholders.
"They also seem to have no problem finding large sums of money to pay for their crony consultants and special advisers but they do have a problem providing adequate supports for disabled children."
Mr Ó Nualláin also described it as a "false economy".
"As my son grows older and if he hasn't been afforded the supports that would enable him to walk and move around independently now then he will require even more expensive supports and interventions in the future. So the HSE might save €800 this year but might have to pay a few thousand for a wheelchair or corrective surgery next year. It makes no sense – either financially or ethically."
Speaking to The Irish Times, Cathy Smith, Alex's mother, described how her son "can't wear ordinary shoes. His ankles turn in and it affects his posture. He wouldn't be able to walk properly. We want him to be able to walk well and to walk tall. We want him to be the best he can be.
"His feet are just squashed into the boots he has on now. To buy they cost about €400 and we just can't afford that. We're a young family."
Cathy said she called the HSE and "they said they were not sanctioning money for anything, not even wheelchairs, at the moment. They said the budget for the year had been spent. It's ridiculous. It's a disgrace."
She added:
"If he doesn't get the shoes soon it will set him back. It will delay him.
"But there must be money somewhere. They can find money for other things but they say they can't for children with disabilities. Do we have to go and sit outside Leinster House with our children to get what they need, what they deserve?
Questions have been put to the Minister for Health and Children by Sinn Féin TD Aengus Ó Snodaigh and Independent TD Shane Ross. A response is awaited.
Below: Sinn Féin protests at the Fine Gael/Labour Government pay-out in the 'Bondholders Billion Bonanza' last week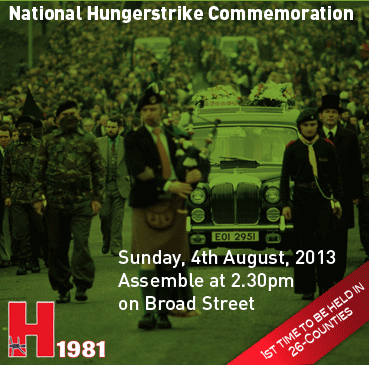 Premium Online Service For Only €10 Per Year
For less than €1 a month, you get An Phoblacht's Premium Online Service. Sign up today!
PREMIUM SERVICE:
Full access to all An Phoblacht articles
Interactive online PDF Booklet of each edition
Access to our historic Archives
Discounts for the Online Sinn Féin Shop