5 October 2012
Video: Architects protest at Dublin event sponsored by Israeli Embassy
Published on Oct 4, 2012 by iDirectMovies
AROUND the world, interesting buildings are opened to the public as part of an architectural celebration called Open House. In Dublin, however, the Civic Trust – a charity which protects architectural heritage in Ireland – sparked controversy by opening its doors to an Open House project sponsored by the embassy of Israel in Dublin.
The event, attended by Ambassador Boaz Modai, encouraged members of the public to send postcards to Tel Aviv which in itself is not controversial. It was the fact that the event invitation claimed that Tel Aviv was raised out of the sand. A number of eminent Irish architects co-signed a letter to The Irish Times complaining that Tel Aviv was in fact built on four Palestinian towns which were cleared in what the Palestinians call "Al Nakba", translated as the catastrophe.
Some of the signatories were joined by humans rights activists from trade unions, academic institutions and the Ireland Palestine Solidarity Campaign to demonstrate outside the Civic Trust.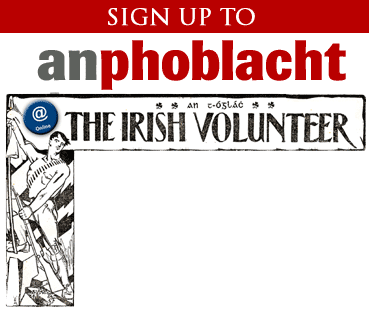 Fascinating insights into
Irish revolutionary history now online
Every week over the next two years, An Phoblacht is making all the editions of The Irish Volunteer – the newspaper of the Irish Volunteer movement – available online exactly 100 years after they were first published
The Irish Volunteer — tOglách na hÉireann was first published on 7 February 1914 and every week until 22 April 1916, just days before the Easter Rising.
Acting as the official newspaper of the Irish Volunteers it outlined the political views of the leadership and reported on the and important events, such as the Howth Gun Running of 1914.
Included in its pages alongside political opinions and news reports are various advertisements for such items as revolvers, bandoliers and military uniforms from stockists across Ireland.
You can now read these fascinating insights into Irish revolutionary history with an online subscription to An Phoblacht for just €10 per year. This includes a digital copy of each new edition of the paper and Iris magazine, access to our digitised historic archives as well as copies of The Irish Volunteer.
Premium Online Service For Only €10 Per Year
For less than €1 a month, you get An Phoblacht's Premium Online Service. Sign up today!
PREMIUM SERVICE:
Full access to all An Phoblacht articles
Interactive online PDF Booklet of each edition
Access to our historic Archives
Discounts for the Online Sinn Féin Shop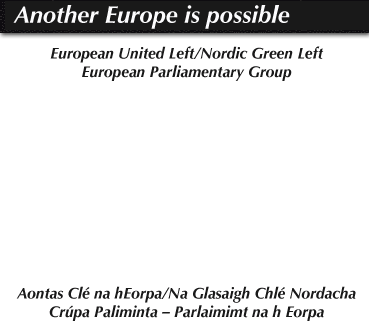 An Phoblacht on Twitter