1 October 2012
Orange Order apologises for bands' behaviour at Covenant Parade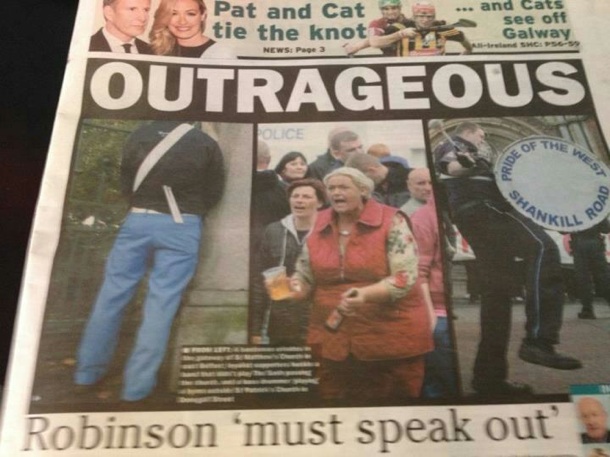 'Too many times in the past, when sectarian behaviour has been caught on camera, the Orange apologises but does nothing to prevent further breaches in the future'

EAST BELFAST Sinn Féin Councillor Niall Ó Donnghaile has welcomed an unreserved apology from Drew Nelson of the Orange Order for the behaviour of bands outside St Matthew's Church during Saturday's Covenant Parade. But there has been no comment from the political leaders of unionism, including First Minister Peter Robinson.
Complaints by residents were bolstered by a photograph in Monday's Irish News showing a loyalist band's drummer urinating at the gateway of St Matthew's Church on the Newtownards Road in east Belfast.
Drew Nelson said the incident was "outrageous and unacceptable".
Unionist supporters heckled bands who observed the Parades Commission restrictions about playing only hymns passing churches. Other bands showed their contempt for respecting other faiths by banging bass drums and side-drums excessively loudly during what should have been solemn songs of worship.
BBC Newsline also reported that bands clearly breached a Parades Commission ruling that they should only play hymns as they passed St Matthew's Church.
Niall Ó Donnghaile, former Mayor of Belfast, said:
"Too many times in the past, when sectarian behaviour has been caught on camera, the Orange apologises but does nothing to prevent further breaches in the future. The Orange lodges book these bands and put them on parade."
He said that the Parades Commission also need to reflect on the behaviour of the bands outside St Matthew's when they make future determinations.
"The scenes we witnessed outside St Matthew's on Saturday were particularly shocking but nothing new. I hope that the Orange Order will now acknowledge that the nationalist experience of these parades has been anything but positive. The sort of sectarian and offensive behaviour we witnessed on Saturday is the norm when parades pass St Matthew's.
"The Orange Order has spoken much about respect in the course of the past few weeks. There was very little respect for the residents of the Short Strand on display on Saturday."
The east Belfast councillor said that, 48 hours on from the disgraceful behaviour outside St Matthews, there had not been a word of condemnation from any of the unionist MLAs, including the First Minister, "who are elected to serve this constituency – their silence to date says much about their attitude towards this community".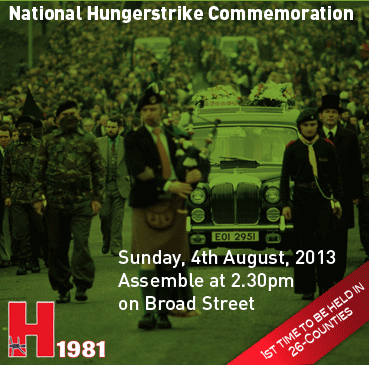 Premium Online Service For Only €10 Per Year
For less than €1 a month, you get An Phoblacht's Premium Online Service. Sign up today!
PREMIUM SERVICE:
Full access to all An Phoblacht articles
Interactive online PDF Booklet of each edition
Access to our historic Archives
Discounts for the Online Sinn Féin Shop