24 September 2012
Tipperary Water workers strike at Dublin plant over pay and conditions
Staff at the Ballyfermot plant had taken an 8% cut in pay over the last three years despite the Gleeson Group posting record pre-tax profits of €5.31million with an annual turnover of €268million in 2011
TIPPERARY WATER workers are on strike over at the company's factory in Cherry Orchard Industrial Estate in Ballyfermot, Dublin, after 17 workers at the plant were made redundant, reportedly for trade union activities.
Staff also say that 13 other workers were made redundant last December but were then replaced by temporary staff.

Tipperary Water is part of the Gleeson Group. Gleeson brands include Bavaria beer, Finches soft drinks, Devil's Bit Cider and Boost Energy drink.
Staff at the Ballyfermot plant had taken an 8% cut in pay over the last three years despite the Gleeson Group posting record pre-tax profits of  €5.31million with an annual turnover of €268million in 2011.
Speaking to An Phoblacht at Monday's protest, Sinn Féin Ballyfermot representative Daithí Doolan called on trade unionists and fellow workers to support the strikers:
"Myself and Aengus Ó Snodaigh TD met with the SIPTU shop steward on Friday and we were shocked when he explained the work practices at the plant. These included unilateral cuts in pay, temporary staff brought in to undermine the workforce and forced redundancies.
"This is unacceptable. Sinn Féin fully supports these workers. We will be joining the workers in their protest and we will continue to raise the issue at every opportunity. Companies like Tipperary Water are using the current economic climate to force down pay and conditions."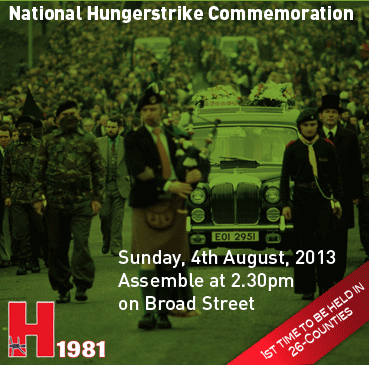 Premium Online Service For Only €10 Per Year
For less than €1 a month, you get An Phoblacht's Premium Online Service. Sign up today!
PREMIUM SERVICE:
Full access to all An Phoblacht articles
Interactive online PDF Booklet of each edition
Access to our historic Archives
Discounts for the Online Sinn Féin Shop