24 September 2012
Thousands march in Edinburgh for Scottish independence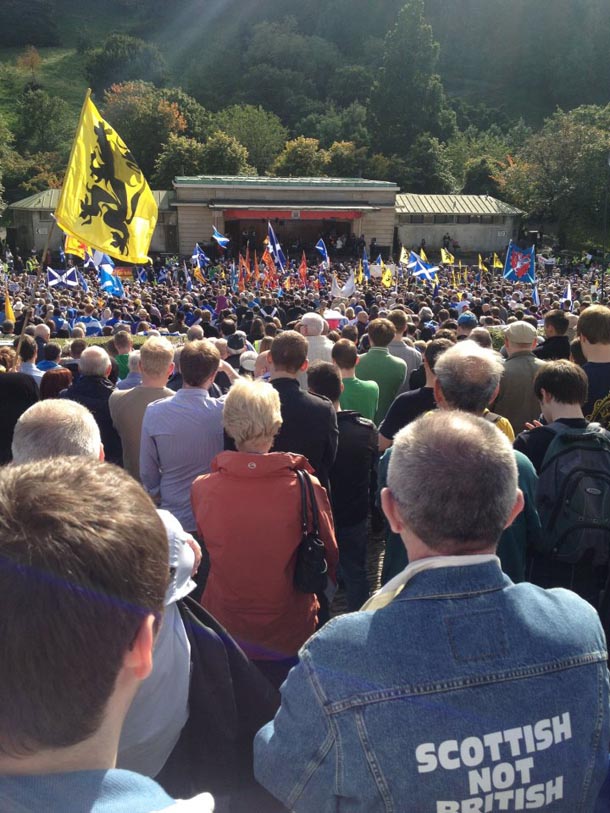 'Why should Westminster choose austerity when we want to choose investment?'
SIX THOUSAND Scottish nationalists and republicans marched through the streets of Edinburgh on Saturday, calling for independence from Britain.
The march, organised by the cross-party 'Yes Scotland' campaign group which is calling for a Yes vote in the independence referendum scheduled for autumn 2014, was addressed by a number of speakers, including First Minister Alex Salmond of the Scottish National Party and Allan Grogan of 'Labour for Independence'.
The march is the first in a series of events planned in the run-up to the 2014 referendum on independence.
Speaking at Princes Gardens, Alex Salmond told the crowd he had never spoken at an independence rally of the "scale and breadth and width of this great rally today". Then, taking aim at the British Parliament, he asked:
"Why should they choose austerity when we want to choose investment?
"Why should they choose to govern social security in such a way that people with disability and blindness have to come to the Scottish Parliament complaining about being reduced to penury?
"We choose a different way to protect the people of Scotland and we want the right to choose whether our people should be sent into illegal wars and we want the right to choose to remove weapons of mass destruction from the shores of Scotland."
Allan Grogan of 'Labour for Independence' openly criticised his own party's decision to oppose Scottish independence and particularly for the party's decision to join with the Conservatives under the banner of a pro-Union campaign.
Independent MSP Margo MacDonald also addressed the rally saying:
"If a third of Scots believe in independence and want independence now, every one of us has got two years to persuade another Scot, and then we're home and dry. That's not fanciful, that's just practical."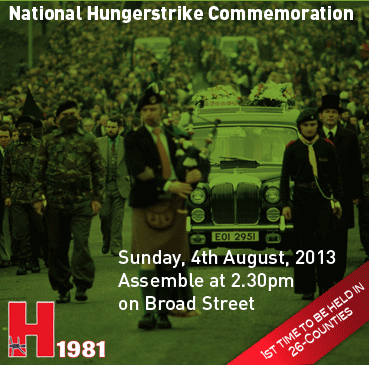 Premium Online Service For Only €10 Per Year
For less than €1 a month, you get An Phoblacht's Premium Online Service. Sign up today!
PREMIUM SERVICE:
Full access to all An Phoblacht articles
Interactive online PDF Booklet of each edition
Access to our historic Archives
Discounts for the Online Sinn Féin Shop