5 September 2012
Quebec separatists' election win party hit by fatal gun attack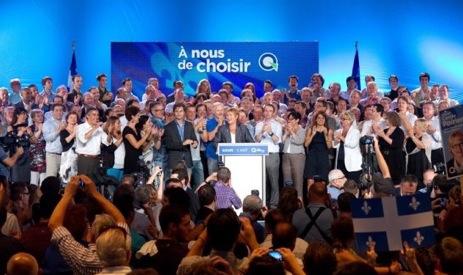 The PQ's very narrow win marked the end of nine years' rule by the federalist Liberal Party government
AN ELECTION VICTORY PARTY of the separatist Parti Québécois in Montreal has been overshadowed by a lone gunman armed with a rifle shooting dead one person, critically wounding another and petrol bombing an entrance to the theatre venue where Pauline Marois was celebrating becoming the first female premier of Quebec province.

The attack happened early on Wednesday morning Irish time.



The PQ's very narrow win marked the end of nine years' rule by the federalist Liberal Party government, which is described as being on the Centre or Centre Left. The PQ won 54 of the province's 125 seats with 31.9% of the vote, just short of a majority. The Liberals have 31% and 50 seats.
A new party, Coalition Avenir Quebec, came next with 27% and 19 seats. The separatist Quebec Solidaire party won 2 seats.
A party needs 63 of the 125 seats to form a majority.
Pauline Marois had told supporters that "one day Quebec will be independent" when the gunman opened fire.
Marois had earlier pledged to strengthen laws to ensure the position of the French language in the province.
The new premier has promised a fresh referendum on independence in the coming years. A 1995 referendum on independence was narrowly defeated with 49.42% in favour and 50.58% against.
There has been little history of armed struggle in the French-speaking Candian province in recent years. Between 1963 and 1970, the Quebec Liberation Front (FLQ), carried out a campaign of bombings, kidnappings and gun attacks which culminated in the assassination of the Deputy Premier of Quebec, Pierre Laporte, in October 1970.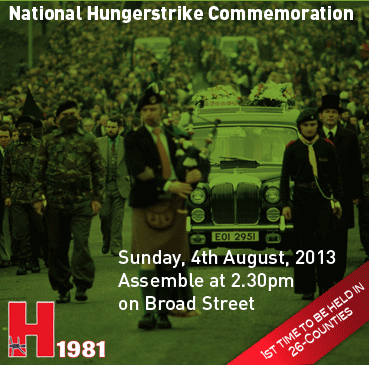 Premium Online Service For Only €10 Per Year
For less than €1 a month, you get An Phoblacht's Premium Online Service. Sign up today!
PREMIUM SERVICE:
Full access to all An Phoblacht articles
Interactive online PDF Booklet of each edition
Access to our historic Archives
Discounts for the Online Sinn Féin Shop