4 September 2012
Dublin City and Newry & Mourne back Sinn Féin marriage equality motions
SDLP abstentions in Fermanagh see defeat of equality move 9 votes to 8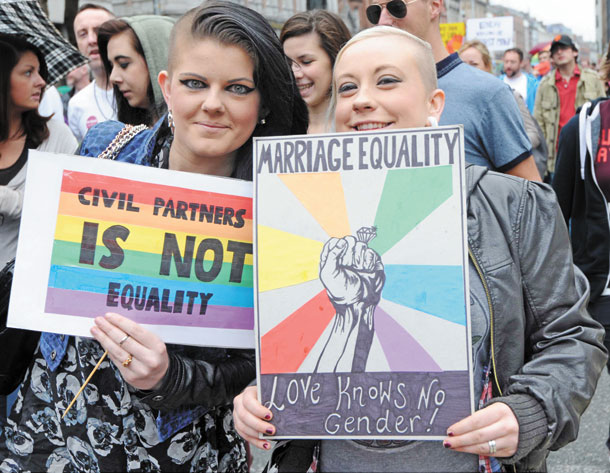 MARRIAGE EQUALITY motions tabled by Sinn Féin and Labour on Monday evening at Dublin City Council and by Sinn Féin at Newry & Mourne were passed easily but SDLP abstentions in Fermanagh led to the equality move being rejected by 9 votes to 8.
There was considerable anger at the Fermanagh defeat caused by the SDLP (Labour's sister party) voiced on Twitter – including from SDLP supporters.
Earlier, at Newry & Mourne Council, the votes were 21 for, 4 against and 1 abstention.
In Dublin City (where a Labour motion on the same issue was taken with the Sinn Féin motion), the vote easily passed with 38 in favour and only 4 against. The decision highlighted a schism within the Fine Gael camp as four councillors opposed the move while Fine Gael Mayor Naoise Ó Múirí abstained.
The Fine Gael councillors who opposed the move were Ruairí McGinley (Crumlin/Kimmage), Bill Tormey (Ballymun/Finglas), Edie Wynne (Pembroke/Rathmines) and Paddy McCartan (Pembroke/Rathmines).
Director of Marriage Equality Monine Griffith said after the result:
"This is a wonderful step by Dublin City Council to raise awareness of this important issue at a local level. We'd like to thank the councillors from both Labour and Sinn Féin for their initiative, and our supporters in Dublin who spoke to their councillors over the last few months about raising the issue."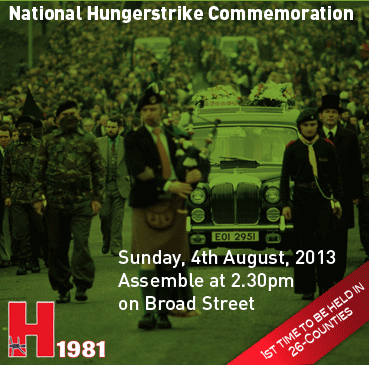 Premium Online Service For Only €10 Per Year
For less than €1 a month, you get An Phoblacht's Premium Online Service. Sign up today!
PREMIUM SERVICE:
Full access to all An Phoblacht articles
Interactive online PDF Booklet of each edition
Access to our historic Archives
Discounts for the Online Sinn Féin Shop