3 September 2012
Newry, Dublin and Fermanagh among councils to hear marriage equality motions on Monday night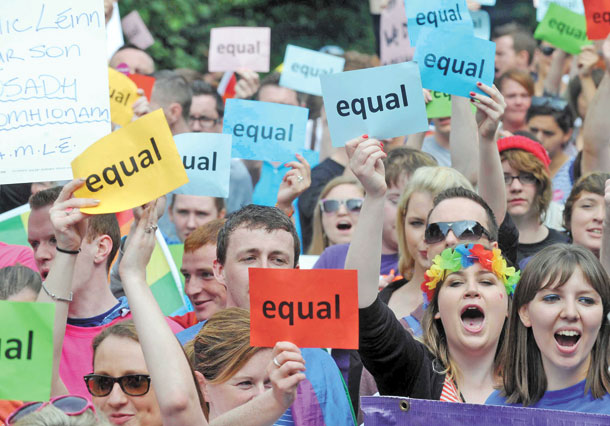 Newry Sinn Féin event on Wednesday 26 September entitled 'Pride in Politics' to get LGTB community's input into Sinn Féin's policy on equality
THE Sinn Féin group of 14 councillors will be asking Newry and Mourne District Council at tonight's meeting to support a motion on marriage equality.
Dublin City Council will also debate a similar Sinn Féin motion which has already been passed by Belfast, Cork, Omagh, Down, Moyle and Magherafelt.
Councils in Dungannon, Dundalk, Fermanagh, Waterford and Derry will also hear Sinn Féin motions on marriage equality. Louth County Council and South Dublin County Council will also vote on the issue
The Newry motion reads:
"Newry & Mourne District Council supports the same rights and entitlements to civil marriages for all citizens of Newry & Mourne regardless of race, religion or sexuality."
Speaking to An Phoblacht ahead of tonight's meeting,  Sinn Féin group leader Councillor Mickey Ruane outlined his party's rationale for submitting the motion:
"One of the central themes of republicanism is equality. We believe that the law should not discriminate against anyone, regardless of their race, religion or sexuality. 
"The current policy of civil marriage is discriminatory as it does not extend all of the same rights to same-sex couples, particularly in the areas of inheritance and children. This is wrong and Sinn Féin is correct to challenge and try to change this."
Councillor Charlie Casey added:
"Sinn Féin has always been a strong supporter of the LGTB community here in Newry. During my time as Mayor last year I was delighted to be invited to many events hosted by Newry Rainbow Community. I have always found the Rainbow Community to be a vibrant and interesting group of people who unfortunately still face discrimination.
"Sinn Féin activists from Newry & Mourne will be standing with the LGTB community and supporting their calls for equality at the Newry Pride event on 29 September. 
"My party is also arranging an event on Wednesday 26 September entitled 'Pride in Politics', during which we hope to engage informally with the LGTB community locally to gain their input into Sinn Féin's policy on equality."
In Dublin City, Sinn Féin group leader Councillor Larry O'Toole said:
"Marriage equality for all should have the full support of Dublin City Council in recognition of the equal rights of all citizens. Same-sex couples in particular are discriminated against under the present legislation – the time for change is now.
"Across Ireland, on both sides of the Border, Sinn Féin councillors have secured the support of councils for this principle. I am confident that Dublin City Council will also endorse the principle of marriage equality.
"Labour councillors have tabled a similar motion to ours and I hope we hear the united voice of the Council at its monthly meeting on Monday, thus giving a further boost to the drive for legal reform and full equality."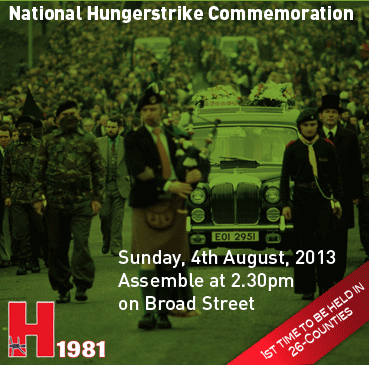 Premium Online Service For Only €10 Per Year
For less than €1 a month, you get An Phoblacht's Premium Online Service. Sign up today!
PREMIUM SERVICE:
Full access to all An Phoblacht articles
Interactive online PDF Booklet of each edition
Access to our historic Archives
Discounts for the Online Sinn Féin Shop