16 August 2012
Newry MLA appeals to groups for talks about three days of unionist parades next week
'I am calling on the South Down Defenders and the Royal Black Preceptory to meet with me and local residents to discuss a fairer approach for everybody'
SINN FÉIN MLA Mickey Brady has met separately with the Parades Commission and the PSNI to highlight community concerns about unionist parades scheduled to take place in Newry City on August 24th, 25th and 26th.
The parades, organised by the South Down Defenders and the Royal Black Preceptory, will mean road closures across Newry on the Summer Bank Holiday weekend.
Mickey Brady has called on the parades organisers to meet to discuss "a fairer approach" for everybody affected by such an intense period of parades and events around them.
He described the meeting with the Parades Commission this week as frustrating:
"I have received complaints from people living along this route who fear that they will be forced to stay in their houses for much of the weekend.
"I have also spoken to business people who are concerned that trade will be badly affected due to road closures and customers avoiding the area.
"During the recent Twelfth of July parades, large parts of Newry were restricted with parking cones to facilitate marchers and bands. There was no consultation with residents in advance of this and I fear that this will again be the case for these marches.
"I am calling on the South Down Defenders and the Royal Black Preceptory to meet with me and local residents to discuss a fairer approach for everybody. To date, I have not received any feedback from these groups.
"In my opinion, the Parades Commission does not fully understand the feelings of local residents or the business community affected by these parades which are increasing in frequency. I have made them aware that those living on the route have not been consulted by the parade organisers and I hope they will act on this."
He said the PSNI have given him assurances that the minimum number of streets will be affected by closures.
"I also insisted that local residents need to be facilitated as much as possible for access into and out of their homes. The PSNI have said they will facilitate this and that they will be monitoring the conduct of those participating in the marches."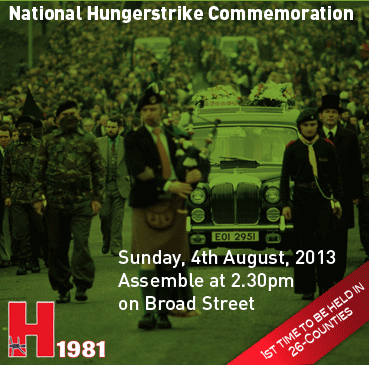 Premium Online Service For Only €10 Per Year
For less than €1 a month, you get An Phoblacht's Premium Online Service. Sign up today!
PREMIUM SERVICE:
Full access to all An Phoblacht articles
Interactive online PDF Booklet of each edition
Access to our historic Archives
Discounts for the Online Sinn Féin Shop