15 August 2012
Ballymurphy March for Truth

THE families of 11 people killed by British paratroopers in the nationalist Ballymurphy area of west Belfast in August 1971 continue to draw attention to their campaign for truth.
A march organised by the families and attended by up to 2,000 people took place on Sunday 12 August and drew support from other campaign groups who are themselves highlighting their quest for justice.
Among those to show support for the Ballymurphy campaign were the relatives of the 14 people shot dead by British paratroopers in Derry on Bloody Sunday, the families of those killed in the Springhill shootings in 1972 (also carried out by the Parachute Regiment), and the families of 6 men shot dead by a UVF death squad in Loughinisland in 2004.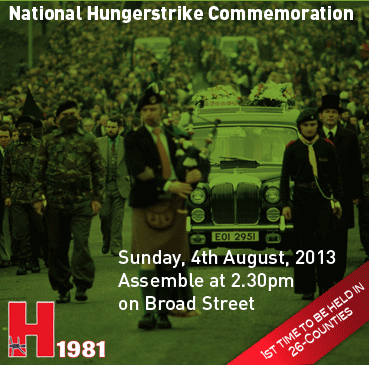 Premium Online Service For Only €10 Per Year
For less than €1 a month, you get An Phoblacht's Premium Online Service. Sign up today!
PREMIUM SERVICE:
Full access to all An Phoblacht articles
Interactive online PDF Booklet of each edition
Access to our historic Archives
Discounts for the Online Sinn Féin Shop