14 August 2012
UDA flags flying in Derry village 'very concerning'
On 12 November 1974, the UDA gunned down 21-year-old Catholic Joseph Elliott in a drive-by shooting on the road in Drumahoe where the flags have been erected
THE flying of Ulster Defence Association flags in the Derry village of Drumahoe where the UDA has carried out a sectarian murder – and on a main route into Derry City – has been described as "very concerning" by Sinn Féin Councillor Paul Fleming
A number of flags bearing the name and logo of the unionist death squad were erected on the main street of the village in recent days. Union Jacks, Orange Order flags and flags relating to Queen Elizabeth's jubilee were also put up on telegraph poles.
One Creggan resident who regularly commutes through Drumahoe said she believes the flags were put up to instill fear in nationalists travelling through the area:
"It's very intimidating to see flags glorifying a bunch of sectarian gangsters flying in the main street of any town. It is a blatant attempt at intimidating Catholics and nationalists."
The Ulster Defence Association (with its Ulster Freedom Fighters 'military wing') was responsible for the random sectarian murders of more than 200 civilians during the conflict.
On 12 November 1974, the UDA gunned down 21-year-old Catholic Joseph Elliott in a drive-by shooting on the road in Drumahoe where the flags have been erected.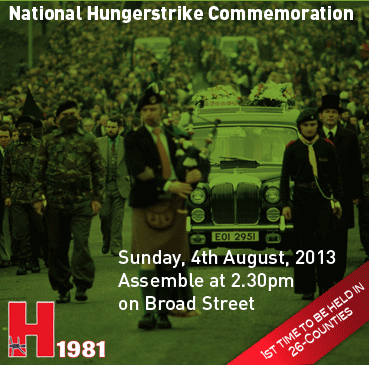 Premium Online Service For Only €10 Per Year
For less than €1 a month, you get An Phoblacht's Premium Online Service. Sign up today!
PREMIUM SERVICE:
Full access to all An Phoblacht articles
Interactive online PDF Booklet of each edition
Access to our historic Archives
Discounts for the Online Sinn Féin Shop