13 August 2012
House fire – Wicklow Sinn Féin councillor helps in rescue, suffers smoke inhalation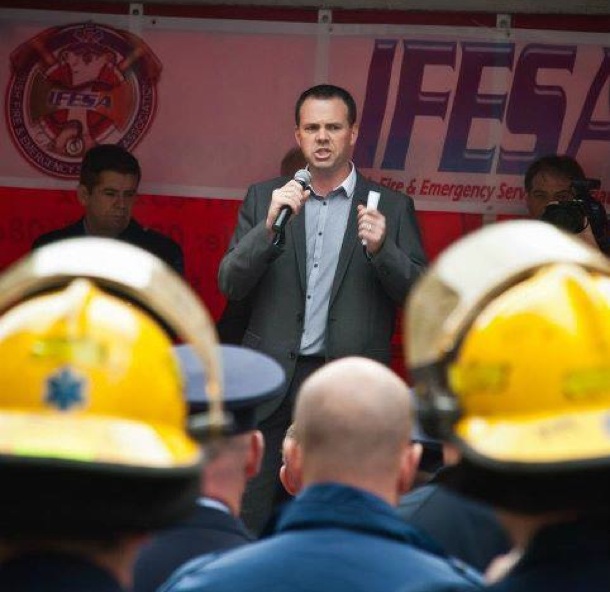 'Just saw what you did, John! Looks like you saved someone's life and house'
WICKLOW SINN FÉIN COUNCILLOR JOHN BRADY was taken to hospital early Monday morning, suffering from smoke inhalation after helping evacuate people from a house fire in Bray.
Neighbours saw smoke coming from the house in the Kilbride housing estate in Bray around midnight on Sunday.
A number of residents and Councillor Brady gained access through the back door. They managed to get the occupants out of the house to safety. John Brady then ensured there was nobody else left inside the building.
The Fire Service arrived at the scene shortly after and brought the fire under control. It is beleived the blaze started in the kitchen.
An eyewitness told Bray-based website WicklowNews: "Only for John the house would have went up in flames and someone would have died, I don't think I would have done what he did."
Writing on John Brady's Facebook page, local Fís Nua councillor Pat Kavanagh says: "Well done, John, fair play to you, and wishing you a speedy recovery to enjoy [Katie Taylor's] homecoming celebrations."
A local constituent adds: "Just saw what you did, John! Looks like you saved someone's life and house. Hope you're out of hospital to see what you put together for Katie."
Councillor Brady has been an active campaigner on behalf of the fire service in Wicklow and had previously condemned the system it operates known as "call vetting".
Speaking to An Phoblacht in June 2009, John said:
"We've had some absurd situations here where a house is on fire and a neighbour might ring, and yer man on the phone will say 'Will you go out and make sure it's a fire?' Sometimes they'll send out a patrol first to double-check before they call out the retained fire fighters."
Update
John Brady told An Phoblacht on Monday afternoon:
"Just to let everyone know I am grand after last night's fire in Kilbride Grove. I was taken to hospital for smoke inhalation but released after a few hours.
"The real hero here is Emma Coster, who managed to get out of the house while it was on fire and raised the alarm first. Well done, Stephen, who is another hero from last night.
"I only did what I think anyone would have done when they see a neighbour's house on fire.
"Thinking of Helen and all the family today and wishing Richard a speedy recovery."
Helen Coster (who also lived in the house) said on John's Facebook page:
"Thanks, John, for all you done for mine last night. I have a lot to be grateful for today. I am lucky that all my neighbours were there and that Stephen was able to get Richard out.
"Thank you and Gail and hope you are feeling better soon."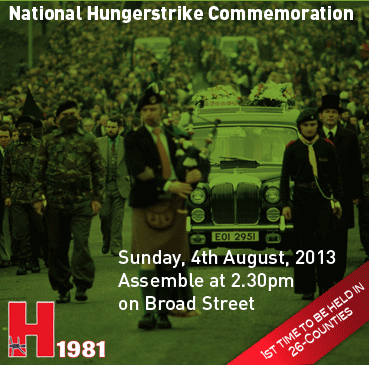 Premium Online Service For Only €10 Per Year
For less than €1 a month, you get An Phoblacht's Premium Online Service. Sign up today!
PREMIUM SERVICE:
Full access to all An Phoblacht articles
Interactive online PDF Booklet of each edition
Access to our historic Archives
Discounts for the Online Sinn Féin Shop