11 August 2012
IRIS – The Republican Magazine, now available in Easons and local newsagents
Drama: The Tragedy and the Comedy – Playwright Brenda Murphy talks about her plays 'Ballymurphy: The Aftermath' and 'A Night With George' (that's George Clooney, of course)
THE NEW issue of IRIS (August edition) includes:-
THE IRISH AND DRINK – 'For 25 Years, I Drank Like A Fish.' Dr Garrett O'Connor, addiction health professional and recipient of the Betty Ford Institute Lifetime Achievement Award, and Sinn Féin Senator David Cullinane (Oireachtas Health Committee) on our relationship with alcohol
Fete de L'Humanité – Probably the best left-wing festival in the world
Gealleis Líofa – Ed Shevlin, the New York City bin man who's picked up awards as an Irish-language pioneer
Jerusalem, Psycho Settlers and the Apartheid Wall – Dublin barrister Ruadhán Mac Aodhán in Palestine
Drama: The Tragedy and the Comedy – Playwright Brenda Murphy talks about her plays 'Ballymurphy: The Aftermath' and 'A Night With George' (that's George Clooney, of course)
The Dust and Ashes from the Pots of Gold – Jacqueline Kaye looks behind the international financial crisis and how the system sold us a pup
As the Leveson Inquiry wrestles with the conduct of Britain's media and its relationships with governments, Robbie Smyth asks: Who runs the Irish media: Advertisers, audience or government?
Internment in Ireland, 1971: Armoured cars and tanks and guns . . .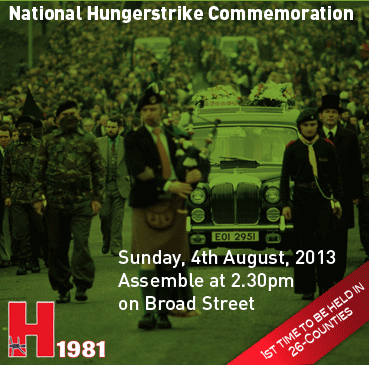 Premium Online Service For Only €10 Per Year
For less than €1 a month, you get An Phoblacht's Premium Online Service. Sign up today!
PREMIUM SERVICE:
Full access to all An Phoblacht articles
Interactive online PDF Booklet of each edition
Access to our historic Archives
Discounts for the Online Sinn Féin Shop