30 July 2012
Derry to mark 40th anniversary of British Army's 'Operation Motorman'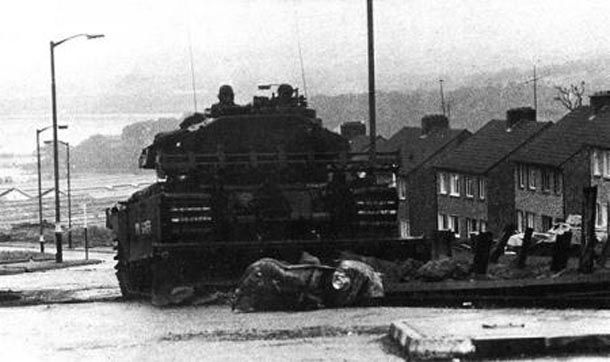 'Operation Motorman' came after Bloody Sunday
THERE will be a series of events held in Derry tomorrow (Tuesday 31st July) to mark the 40th anniversary of Operation Motorman
It will begin at 6pm in Creggan Heights adjacent to Glassagh Park/Grotto with a historical account of Operation Motorman.
This will be followed by the unveiling of the plaque in memory of IRA Volunteer  Seamus Bradley at Chapel Lane beside Bishop's Field. A memorial Mass will be held at St Mary's Chapel, Creggan, at 7:30pm.
Directly after the Mass there will be a photographic display at the Cornbeef Centre, Central Drive. The display will be accompanied by a talk on the Daniel Hegarty Inquest by a representative of the Pat Finucane Centre. A presentation will be made to the Bradley and Hegarty families by the Eamonn Lafferty Sinn Féin Cumann.
Earlier that day (at 1pm) the Creggan Monument Committee will make a presentation to the family of IRA Volunteer Seamus  Bradley at the Creggan Republican Monument, Cromore Gardens.
'Operation Motorman'
ONE of the largest military operations undertaken by the British Army since the end of the Second World War was mounted across the Six Counties on the last day of July 1972. The background to 'Operation Motorman' was the British breach of the truce with the IRA which had lasted from 26 June to 9 July 1972.
Earlier that year, the British Army had been responsible for the Bloody Sunday massacre of 14 civilians in Derry.
The climax of the intense military repression of nationalists that had begun the previous August with the imposition of internment without trial. The reaction in Ireland and worldwide to Bloody Sunday caused a crisis for the British Tory Government of Edward Heath (pictured) and for the unionist government in Stormont.
In March, the British Government abolished the Stormont parliament and introduced direct rule with the aim of shoring up the crumbling Six-County state.
On 31 July, 12,000 British troops, using tanks, bulldozers and armoured cars, smashed through the barricades. Schools, factories and other premises were occupied, many of them remaining as British Army fortresses until the Peace Process at the end of the 1990s. In Creggan in Derry, the British Army killed civilian Daniel Hegarty (16) and IRA Volunteer Seamus Bradley (19).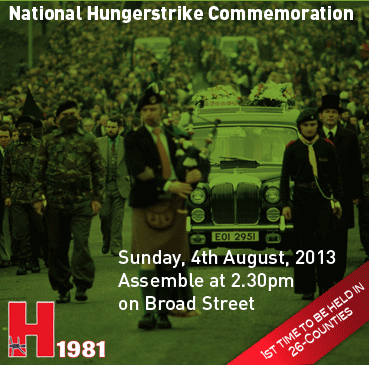 Premium Online Service For Only €10 Per Year
For less than €1 a month, you get An Phoblacht's Premium Online Service. Sign up today!
PREMIUM SERVICE:
Full access to all An Phoblacht articles
Interactive online PDF Booklet of each edition
Access to our historic Archives
Discounts for the Online Sinn Féin Shop