27 July 2012
Massive social welfare cut sneaked in by Labour Minister Joan Burton
Trade union Mandate recent detailed analysis exposed as baseless the minister's assumption that people actively prefer the so-called 'security' of the dole
AS THE DÁIL broke up for the summer recess in July, very few people claiming Job Seekers Benefit would have been aware that the Minister for Social Protection, Labour's Joan Burton, had left behind a nasty surprise – a cut of almost €150 per month for some social welfare recipients.
In a speech to the Leinster Society of Chartered Accountants earlier in the year, Minister Burton (right) hinted at what was to come but gave away no details. The speech was littered with references to 'activation' measures and self-congratulatory comments about the dubious internship scheme called JobBridge.
In it she made it clear that people would effectively be hounded off social welfare – starting with those on Job Seekers Benefit.
She said she was "trying to ensure that people don't find the security of the social welfare system more attractive than the risky world of work".
The trade union Mandate recently published detailed analysis of the problems faced by their members – a large proportion of whom are part-time low-paid workers in the service industries. Their findings exposed as baseless the minister's assumption that people actively prefer the so-called 'security' of the dole.
The report makes for grim reading:-
39% of Mandate's members reported a fall in take-home pay over the last year, with an average fall of €109 per week;
Since 2011, on average, retail workers' hours have declined by 4.3%. For part-time workers the decrease was 5.6%, and for student workers it was 12.9%;
The majority of Mandate members are on part-time contracts, working an average of 22 hours per week. Over half of these work their hours over at least five days;
Six in ten Mandate members were willing and able to work extra hours in order to make ends meet. Less than half of the part-time employees who asked for more hours got them;
Many retail workers' hours are subject to frequent change – for example, almost half of part-time workers have their working hours changed at least once a month, while only a third have stable working hours.
This is the reality that faces those in part-time jobs – who want to work full-time and those on the dole who want to get in to employment – either part-time or full-time. This is the risky world of work that many part-time workers are already only too familiar with.
Minister Burton's response as she prepared for an eight-week break from Government Buildings was to leave behind a post-dated letter which would bring about significant cuts to Job Seekers Benefit. There was no publicity; no big announcement – just a sneaky little letter from a Labour Party minister.
Traditionally, Job Seekers Benefit was paid over six days. So if you got two days' work one week you could claim four days' payment. If you got three days' work you could claim for three days, and so on. However, at the stroke of Minister Joan Burton's pen, and without any public debate or discussion, the days available to claim in any given week have been reduced from six to five.
The impact of this will be devastating for some families.
Take, for example, a family with two children where one of the parents manages to get three days' work a week. Over the period of a month they will be down €148 (or €37 per week) under the new rules. To put that figure in perspective – the average family could probably expect to pay between €60 and €80 on their electricity and gas bills per month.
The recipients – or "customers" as the minister's letter likes to refer to those on Job Seekers Benefit were to be given at the most two weeks' notice of this cut taking place.
At the time of writing it is still not clear whether any of them have been notified of the impending and dramatic cut to take affect from August 1st. Certainly it is known that some on Jobseekers Benefit have not been informed of these cuts as of July 24th – just six days before the cut is expected to be implemented.
Sinn Féin spokesperson for Social Protection, Aengus Ó Snodaigh TD, was extremely critical of the move, saying that it was an attack on people already struggling to survive. He said the Labour Party minister's cut will drive families "into the hands of vulture moneylenders" and that the move should be reversed.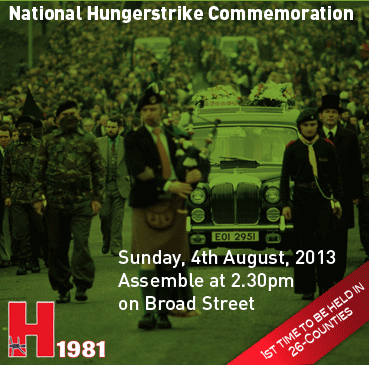 Premium Online Service For Only €10 Per Year
For less than €1 a month, you get An Phoblacht's Premium Online Service. Sign up today!
PREMIUM SERVICE:
Full access to all An Phoblacht articles
Interactive online PDF Booklet of each edition
Access to our historic Archives
Discounts for the Online Sinn Féin Shop