23 July 2012
Looking Back for New Beginnings – Dublin North Inner City
A Community Celebration and Renewal – Friday & Saturday 27 & 28 July
Sponsored by SIPTU, Liberty Hall and Croke Park, GAA
THIRTY YEARS AGO, activists from the North Inner City organised a month-long 'Looking On' festival to showcase the problems facing this community in a creative and stimulating way. To commemorate this event, a conference is being held in Liberty Hall over two days.
The chief aim is to look at the changes in the city and community in the intervening period.
Organisers say:
"We are very fortunate to have distinguished and experienced speakers attending such as Professor Ivor Browne, Art Ó Bríain, Loughlin Kealy, historians Francis Devine, Pádraig Yeates and Mary Muldowney, and other speakers who were involved in the original 'Looking On' festival.
"It promises to be a creative mix and a harbinger of hope in these gloomy days.
"You are invited to attend and to take part in this inquiry and renewal for the community movement.
"Please circulate this to all your contacts.
"If you are going to only one summer school this year, this is it!"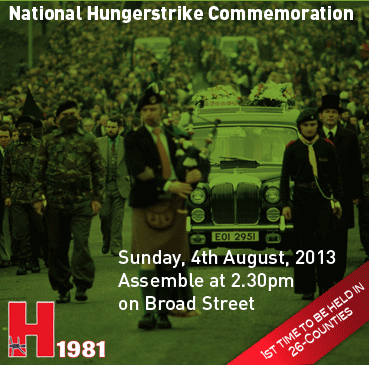 Premium Online Service For Only €10 Per Year
For less than €1 a month, you get An Phoblacht's Premium Online Service. Sign up today!
PREMIUM SERVICE:
Full access to all An Phoblacht articles
Interactive online PDF Booklet of each edition
Access to our historic Archives
Discounts for the Online Sinn Féin Shop