19 July 2012
Gerry Adams challenges British Secretary of State on prisoner issue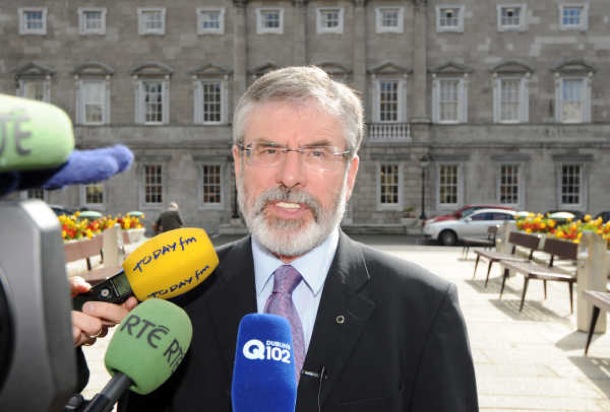 'Marian Price is not well. Martin Corey was released by the courts. Both of these citizens are entitled to due process, which they have been denied'
SINN FÉÍN President Gerry Adams TD this afternoon met British Secretary of State Owen Paterson in the Dáil and challenged him on the continued imprisonment of Marian Price and Martin Corey.
The Sinn Féin leader also raised other related prison issues.
The conversation briefly touched on the issues of Corporation Tax and the potential for all-island, cross-Border economic development projects.
However, the main focus of the meeting was the continued imprisonment of Marian Price and the decision by the Secretary of State last week to appeal the court decision to release Martin Corey, both of which the Sinn Féin leader described as "unjust".
The Belfast High Court had ruled Corey's detention is a breach of the European Convention of Human Rights and had ordered his release.
Gerry Adams said today:
"Marian Price is not well. Martin Corey was released by the courts. Both of these citizens are entitled to due process, which they have been denied. They should be released and I put it very strongly to Mr Paterson that this should be done."
During an earlier engagement at the the Institute of International and European Affairs, Paterson was confronted by a small group of protesters from Sinn Féin and Republican Youth who demanded the release of Price and Corey.
Initially, gardaí tried to prevent protesters from gathering outside the building on North Great Georges Street despite assurances that the picket would be peaceful and dignified.
As Paterson left the building he was met with chants of "Shame on you!" by protesters who called for him to "Let the Peace Process move forward" by ending imprisonment without trial.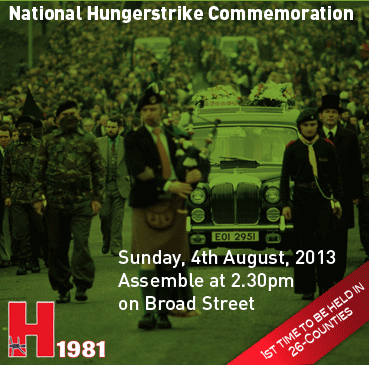 Premium Online Service For Only €10 Per Year
For less than €1 a month, you get An Phoblacht's Premium Online Service. Sign up today!
PREMIUM SERVICE:
Full access to all An Phoblacht articles
Interactive online PDF Booklet of each edition
Access to our historic Archives
Discounts for the Online Sinn Féin Shop