14 July 2012
Gerry Adams invites Orange Order to meet over contentious parades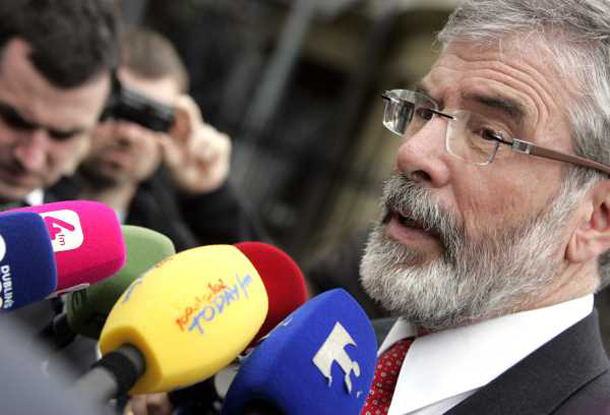 'I have written to the Orange Order many times over the years seeking a meeting. I repeat that call again today. The work to prevent a repeat of this week's violence must begin now'
GERRY ADAMS today asked the Orange Order to meet him and Sinn Féin to try and end the conflict around a few contentious loyal order parades, including Ardoyne.
"What happened in north Belfast can be averted," Gerry Adams said. "It was averted in Crumlin because sensible people on the Orange side sat down with their nationalist neighbours and they worked out a compromise.
"Ardoyne residents have been waiting over 15 years for a similar type of dialogue with the Orange Order," Gerry Adams said during a meeting in Dublin of Sinn Féin's ruling Ard Chomhairle.
He said that the address by Orange Order Grand Secretary Drew Nelson to the Seanad – "like the historic recent meeting between Martin McGuinness and Britain's Queen Elizabeth" – was an important step in the process of national reconciliation.
"These steps must now be built upon in practical ways that make life better for citizens.
"I suspect that many decent Orangemen would far prefer people were talking about the many parades that pass without incident rather than about the scenes of violence surrounding a minority of parades."
He pointed to the illogicality of the Orange Order parading through Ardoyne peacefully to their destination but then rushing to bus Orangeman away from their ceremonies and driving through areas where they are welcome to walk through areas of Ardoyne where they are not welcome before getting them back on their bus to be driven back to the field. "It's contrariness," Gerry Adams said.
Pointing to the fact that Derry was once a cockpit of conflict with events such as the Battle of the Bogside but has since seen talks between the loyal orders and residents reaching compromises, Gerry Adams added:
"The Orange Order needs to step forward and make their contribution to the Peace Process. That means dialogue with residents. It also means dialogue with Sinn Féin.
"I have written to the Orange Order many times over the years seeking a meeting. I repeat that call again today. The work to prevent a repeat of this week's violence must begin now."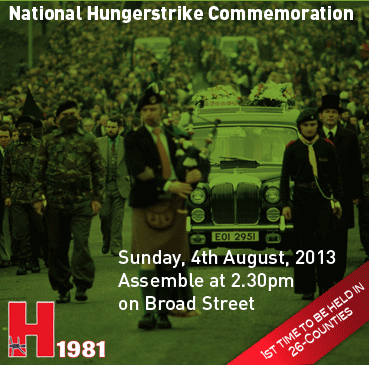 Premium Online Service For Only €10 Per Year
For less than €1 a month, you get An Phoblacht's Premium Online Service. Sign up today!
PREMIUM SERVICE:
Full access to all An Phoblacht articles
Interactive online PDF Booklet of each edition
Access to our historic Archives
Discounts for the Online Sinn Féin Shop