12 July 2012
Ardoyne: Eleventh-hour call by Gerry Adams to Orange Order
'Respect is a two-way street and if the Orange Order wants respect from nationalists then they need to respect host communities and treat them as equal citizens' – Gerry Adams
PEOPLE are anxiously waiting to see the "peaceful solution" to be revealed by the Orange Order in Belfast this afternoon regarding its controversial second parade through Ardoyne in north Belfast this afternoon.
The first parade passed off without major incident this morning.
The insistence that Orangemen parade through Ardoyne twice has increased tension on 'The Twelfth', when the Orange Order commemorates King William's victory at the Battle of the Boyne in July 1690.
The Parades Commission ruled that the marchers must pass through Ardoyne before 4pm this afternoon, a physical impossibility given the marchers' schedule and even if one accepted the need for the Order to march through the area again.
Orange Order spokesperson Reverend Mervyn Gibson says the Order has found a solution but details will be known this afternoon.
The PSNI has reiterated that it will enforce the Parades Commission's ruling.
Earlier, local Sinn Féin MLA Gerry Kelly said the Parades Commission should "hang its head in shame" over its mishandling of the situation and causing more problems that residents don't need. He said the only solution the Parades Commission had not tried is the rerouting of the unwanted Orange Order evening march.
"The Orange Order have their celebrations throughout the day but the problem is their return journey, which is unwanted by the residents of Ardoyne, Mountainview and the Dales and is totally unnecessary."
Orange Order Grand Secretary Drew Nelson addressed the Seanad in Dublin on July 3rd. The Order has, though, refused to engage with the Parades Commission or local residents in Ardoyne to try and amicably resolve the issue of the second, contentious parade.
Sinn Féin President Gerry Adams TD last night called on the Orange Order not to take the same route back through Ardoyne.
"There has been much good work done in North Belfast on the parading issue in recent years," Gerry Adams said. "This work needs to be supported, not undermined. However, the Orange Order needs to step forward and make their contribution to the Peace Process.
"Genuine dialogue is the only way to resolve this issue. Recently we saw positive examples of that with the Orange leadership addressing the Seanad in the Oireachtas for the first time and Martin McGuinness meeting Queen Elizabeth II.
"Regrettably, the Orange Order still refuses to meet the residents of the Ardoyne area. Respect is a two-way street and if the Orange Order wants respect from nationalists then they need to respect host communities and treat them as equal citizens.
"The Orange Order parade passes Ardoyne, Mountainview and the Dales in the morning. There is no need for the return parade. This does not interfere with the Orange Order and the lodges involved from participating in and enjoying their celebrations throughout the day."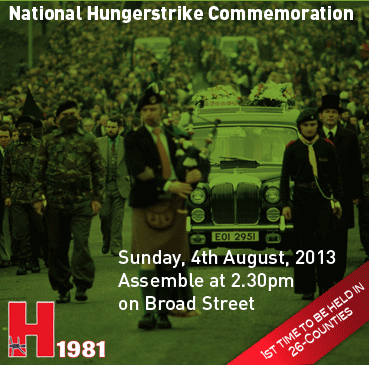 Premium Online Service For Only €10 Per Year
For less than €1 a month, you get An Phoblacht's Premium Online Service. Sign up today!
PREMIUM SERVICE:
Full access to all An Phoblacht articles
Interactive online PDF Booklet of each edition
Access to our historic Archives
Discounts for the Online Sinn Féin Shop