10 July 2012
TV: John Creedon on Dublin 1916, Martin Sheen on his IRA and anti-Franco uncles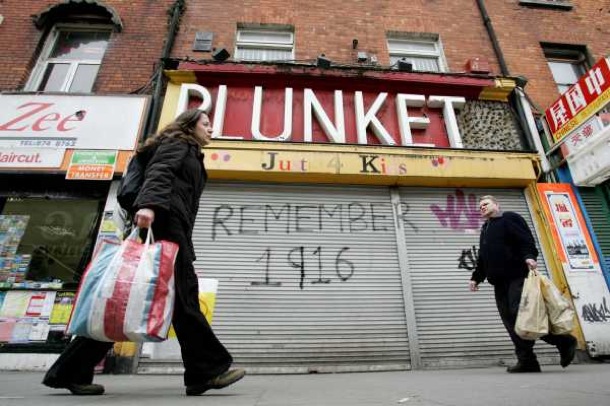 Creedon is incredulous at the tiny plaque marking the 1916 site in Moore Street: 'Thousands of Dubliners pass that every week. How would you know that's a national monument?'
TWO programmes on RTÉ One TV on Monday night and worth catching again are 'Creedon's Cities' (available on the RTÉ Player) and Martin Sheen in 'Who Do You Think You Are?'
John Creedon was in Dublin "lifting the lid" in the first of four Irish city breaks (the others are Galway, Limerick and Cork).
The popular RTÉ broadcaster is visibly shocked when he is shown by the great-grandson of 1916 leader James Connolly, James Heron-Connolly, the dilapidation of the Moore Street Easter Rising 'National Monument'. Moore Street is where the GPO garrison retreated when they evacuated O'Connell Street.
James Heron-Connolly calls it "our Alamo", where five of the signatories of the 1916 Proclamation of the Irish Republic spent the last hours of their lives in freedom.
Creedon is incredulous at the tiny plaque marking the site: "Thousands of Dubliners pass that every week. How would you know that's a national monument?"
Having the façade of the buildings preserved in the proposed redevelopment plan as part of a commercial shopping centre is not good enough for Creedon.
"That's a disgrace," says Creedon. "Façade doesn't do it for me. I'd like to go into those rooms and see where your great-granddad [James Connolly] lay, where these frightened idealists decided, we have to call it now, and get these guys out as safely as we can. I want to get in there and touch it."
As James Heron-Connolly says: it's all now in the hands of Environment Minister Phil Hogan.
Martin Sheen, the Irish Civil War and Spanish Civil War
In Episode 1 of Season 3 of the USA series of 'Who Do You Think You Are?', Hollywood star Martin Sheen, a long-time social and political activist who has been arrested more than 70 times, finds that his radicalism has roots deep in his family history – he had one uncle fighting for the anti-Treaty IRA in the Irish Civil War and another uncle a communist who took up arms against Franco's fascist coup d'état in the Spanish Civil War.
Both uncles were jailed; his Irish uncle, Michael Fieland, from County Tipperary, was imprisoned in Kilmainham Jail.
"I'm enormously proud of him," Martin Sheen says, visiting the actual cell historians think his uncle was held in. "I would like to hope that if I had been here in Ireland at the time, I would have followed him . . . and I would have been as committed as he was."
One of 10 children, Martin Sheen was born to a Spanish father and an Irish mother: Mary-Anne Fieland, from Borrisokane in County Tipperary. His real name is Ramón Estevez (he's the father of actors Emilio Estevez and Charlie Sheen).
As Martin Sheen continues to trace his Spanish roots back to the 1700s, he unearths an unexpected family secret that would be regarded as fanciful in a TV movie storyline.
Both programmes are well worth watching.
RTÉ player is a free online catch-up service which lets you watch programmes for up to 21 days after they are broadcast on RTÉ.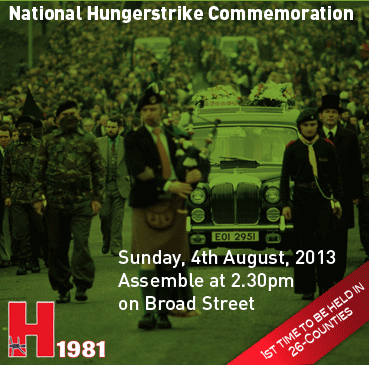 Premium Online Service For Only €10 Per Year
For less than €1 a month, you get An Phoblacht's Premium Online Service. Sign up today!
PREMIUM SERVICE:
Full access to all An Phoblacht articles
Interactive online PDF Booklet of each edition
Access to our historic Archives
Discounts for the Online Sinn Féin Shop