2 July 2012 Edition
Death of 'Wee Rosie' Carlin, Derry City
FÓGRAÍ BHÁIS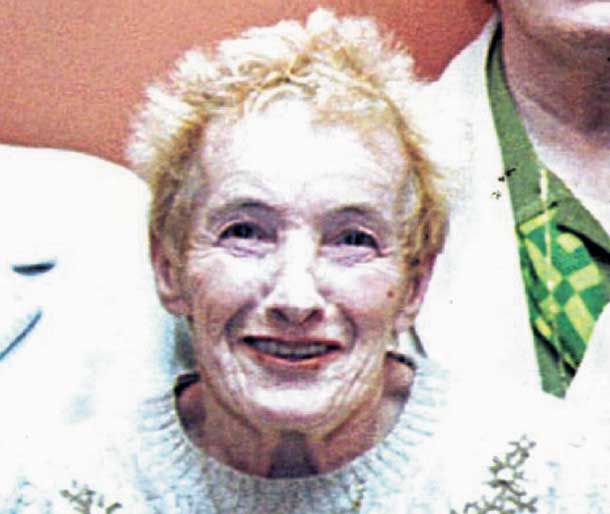 ROSIE CARLIN, who died on 13 May, was one of the longest-serving Sinn Féin members in Derry City. Rosie was a founding member of the Eamonn Lafferty Sinn Féin Cumann in Creggan and throughout her life was renowned for her quiet determination to defend the downtrodden in society.
'Wee Rosie', as she was affectionately known, never let her lack of height deter her from challenging injustice, whether state-inspired repression or workplace exploitation. Rosie was a life-long trade unionist and socialist republican. Rosie campaigned, lobbied, protested and inspired many thousands of republicans and co-workers in Derry and beyond to aspire to equality and respect.
She led by example and no one could ever accuse her of asking comrades to do anything that Rosie wouldn't do herself.  For more than 20 years, in the Bogside and Creggan, no bingo session was complete without Rosie and her collection for An Cumann Cabhrach, perhaps after a full shift at work or straight from a white-line protest.
Speaking on behalf of Derry republicans, Sinn Féin MLA Mitchel McLaughlin praised Rosie Carlin as an inspirational and proud republican and recalled her many achievements as a dedicated activist. Addressing her daughter Catherine and the wider family circle, he extended heartfelt condolences and told them that despite the grief of her death at this time, Rosie would not wish people to be sad or downhearted.
"Indeed, to remind each other of the manner in which Rosie had overcome personal and family tragedy in her own life experience is the most fitting memorial of one of the bravest people we have ever known.
"Rosie was a mother, a grandmother, a friend, a comrade, a fighter. Her community was proud to know her but you, her family, were blessed in a special way that she was also your flesh and blood.
"Beannacht Dé ort, Rosie!"