19 June 2012
Labour TDs urged to back Sinn Féin Bill to axe Household Charge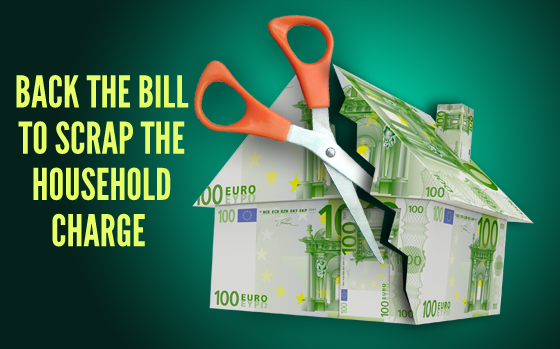 'Unite are affiliated with the Labour Party and ordinary people want to see Labour stand up to Fine Gael on issues like this'
TRADE UNIONS and community activists have called on Labour TDs to 'do the right thing' and defy the party whip by voting for a Sinn Féin Bill to axe the Household Charge when it comes before the Dáil today and tomorrow.
If the Sinn Féin Bill is passed, the Household Charge will be scrapped and people who have already paid will be reimbursed.
Speaking at a press conference outside Leinster House today, Sinn Féin Environment spokesperson Brian Stanley TD said that it's time Labour Party deputies started to represent the low-income and middle-income people who elected them.
"This Household Charge is a lot of money when you don't have it and next year it will be multiples of that. So I'm appealing appeal to Independents, Fianna Fáil, Labour – and even those on the Fine Gael benches who privately disagree with this charge – to vote in favour of the Sinn Féin Bill."
Household Charge enforcer Phil Hogan will not be in the chamber to hear the debate as he's attending a UN conference in the Brazilian capital of Rio de Janeiro. The Environment Minister and his delegation are staying at the luxury Sheraton resort on Ipaneama Beach at a cost of €10,000 to taxpayers –  the equivalent of one hundred Household Charges.
Brian Stanley said the trip highlighted how far removed Hogan and others in government are from ordinary people: "I'm not arguing he should take a rucksack and a tent, but perhaps something a bit less extravagant than the hotel he is staying in would be better."
Louise Bayliss, a spokesperson for single parents' organisation SPARK, described the threats of court action against those refusing to pay as "a criminalistion of poverty".
"I'm asking people to put aside party allegiances and vote for the Bill because it is the right thing to do," she said.
Two of Ireland's biggest trade unions, Mandate and Unite, have also come out in support of the Sinn Féin Bill.
Mandate General Secretary John Douglas said he hopes the Sinn Féin Bill will get widespread support in the Dáil, adding:
"It's time for a real debate on taxation in this country and about who pays and who can afford to pay."
Regional Secretary of the Unite trade union, Jimmy Kelly, echoed the call for Labour TDs to back the Bill.
"We in Unite are affiliated with the Labour Party and ordinary people want to see Labour stand up to Fine Gael on issues like this. It's a clear opportunity for Labour to stand up for the people who voted for them."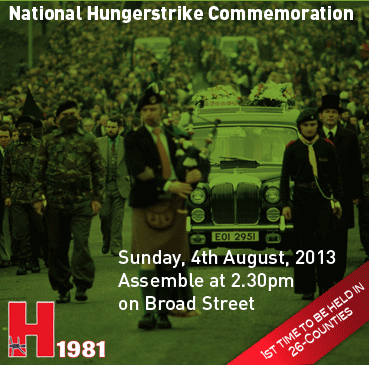 Premium Online Service For Only €10 Per Year
For less than €1 a month, you get An Phoblacht's Premium Online Service. Sign up today!
PREMIUM SERVICE:
Full access to all An Phoblacht articles
Interactive online PDF Booklet of each edition
Access to our historic Archives
Discounts for the Online Sinn Féin Shop