13 June 2012
'Pigs will fly before Antrim allows a Sinn Féin mayor' – Antrim UUP
Leader Mike Nesbitt faces challenge on power sharing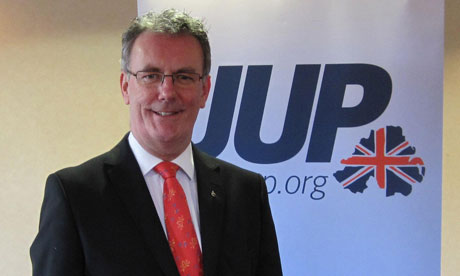 'Yes, I know it's totally undemocratic but I'll never promote Sinn Féin' – Ulster Unionist Party councillor
THE Ulster Unionist Party has disowned inflammatory remarks by UUP Lord Maginnis about gay marriage as 'not party policy' but has said nothing about a senior UUP councillor declaring before mayoral elections on Thursday: "Pigs will fly before Antrim allows a Sinn Féin mayor."
UUP Councillor Adrian Cochrane Watson admitted: "Yes, I know it's totally undemocratic but I'll never promote Sinn Féin. I don't think they are fit for public office."
The DUP is expected to land the mayor's post but the position of deputy mayor will go elsewhere – anywhere else but Sinn Féin, says Councillor Watson, even though Sinn Féin is the largest nationalist party on the council. The SDLP will be given preference by unionists in clear contravention to any principles of power sharing.
Recently-elected Ulster Unionist Party leader Mike Nesbitt has been challenged to publicly state if his councillor's statements reflect official UUP policy on power sharing in local government.
South Antrim Sinn Féin MLA Mitchel McLaughlin said:
"I welcome the statement from the UUP this morning distancing itself from deeply offensive remarks by Ken Maginnis in relation to gays and lesbians. I note that the UUP made clear that this is not UUP policy.
"On the same programme, another UUP representative, Antrim Councillor Adrian Watson made equally offensive remarks about my party colleagues on Antrim Council. Will the UUP leadership now move to clarify whether the remarks by Councillor Watson reflects UUP policy?"
Mitchel McLaughlin said he'd asked UUP leader Mike Nesbitt directly in the Assembly yesterday to address Adrian Watson's remarks but he chose not to respond.
"I am now challenging Mr Nesbitt to state unambiguously – was Councillor Watson reflecting UUP policy on power-sharing?"
Update: UUP Leader Mike Nesbitt has now 'disciplined' Councillor Adrian Watson for participating in The Nolan Show without permission but not for what Sinn Féin described as "the offensive content of his contribution to the show".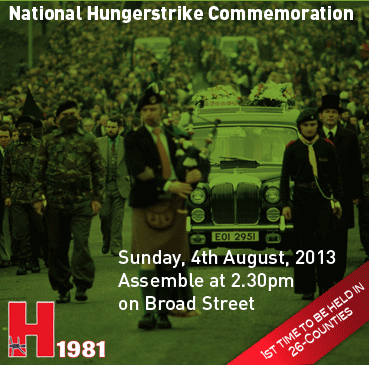 Premium Online Service For Only €10 Per Year
For less than €1 a month, you get An Phoblacht's Premium Online Service. Sign up today!
PREMIUM SERVICE:
Full access to all An Phoblacht articles
Interactive online PDF Booklet of each edition
Access to our historic Archives
Discounts for the Online Sinn Féin Shop