12 June 2012
Eric Cantona calls for release of Palestinian footballer close to death
World soccer chiefs press Israel on hunger striker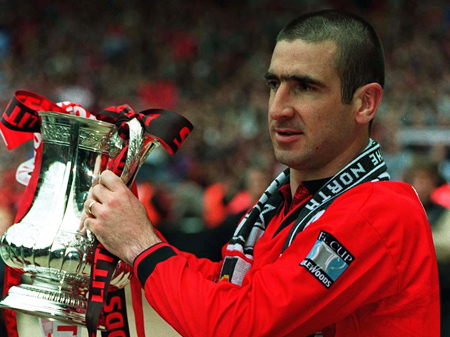 Reports from inside Palestine say Mahmoud's health deteriorating rapidly and he has lost his sight
MANCHESTER UNITED legend Eric Cantona, FIFA President Sepp Blatter, UEFA President Michel Platini, Wind That Shakes the Barley director Ken Loach and Noam Chomsky are among a number of international figures who have joined calls for Israel to release Palestinian footballer Mahmoud Sarsak (above right), who is on hunger strike and close to death.
Mahmoud, a player with the Palestine national soccer team, has been almost 90 days on hunger strike in protest at his imprisonment without charge or trial.
25-year-old Mahmoud Sarsak, a member of the Palestine national team, is taking nutrients at the insistence of his lawyer ahead of a judicial review on Thursday.
Mahmoud was arrested by Israeli forces while travelling from his home in Gaza to play a match with his team on 22 July 2009 in the West Bank.
Mahmoud's family say that he was interrogated for 30 days before being imprisoned. At the time, Israeli authorities claimed he was an "unlawful combatant" but he has been imprisoned for the past three years no formal charges being laid against him or brought to trial to answer the allegations.
The International Federation of Professional Footballers (FIFPro) has called for the immediate release of Sarsak. The Federation – which represents 50,000 professional players from across the globe, including those from some of the largest leagues in the world such as France, England, Italy, Spain, Brazil and Ireland – says it is "deeply concerned" by the situation. Philippe Piat, FIFPro's Vice-President, says:
"Sarsak is not the only player who is suffering from the actions of the Israeli Government. There are stories of other players who have been harassed, arrested or even killed.
"The freedom of movement is a fundamental right of every citizen. It is also written down in the FIFA regulations that players must be allowed to play for the national team of their country. For some footballers it is impossible to defend the colours of their country. They cannot cross the border. They cannot visit their family. They are locked up. This is an injustice."
Reports from inside Palestine suggest that Mahmoud's health is deteriorating rapidly and that he has lost his sight. A physician who visited him in hospital last week said he was suffering from extreme loss of muscle tissue, drastic weight loss, loss of consciousness and was in danger of pulse disruptions which could kill him.
Two other hunger striking prisoners are also said to be in a critical condition.
The hunger strike has resulted in heightened tension in Gaza where armed groups outside the control of the Palestinian Authority have threatened retaliation if any of the hunger strikers die. Last week, a Palestinian fighter and an Israeli soldier were killed in a border clash during an attempt by radical militants to capture Israeli soldiers and use them to bargain for the release of hunger strikers.
The strike has also drawn attention to two other imprisoned Palestinian footballers: Olympics team goalkeeper Omar Abu Rwayyes and Aqabat Jaber player Ahmad Khalil Ali Abu El-Asal.
The Electronic Intifada blog reports that Israel is scheduled to host the UEFA Under-21s competition in 2013. More than 40 Gazan football clubs wrote a letter to UEFA President Michel Platini over a year ago to protest this. They have received no reply.
2014 – A YEAR OF CHANGE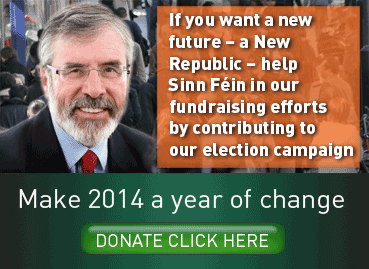 A chara,
Sinn Féin is in government in the North and is a major political party in the Dáil and in local government across this island.
We are the only all-Ireland political party and with each passing day our membership is increasing, our organisational capacity is improving, and we are presenting realistic alternative policies to meet the needs of 21st century Ireland.
On May 22nd and May 23rd, more than 350 men and women will be standing for Sinn Féin in the European and local government elections, north and south.
For those who reject austerity and want a different future, a better future; who want hope for themselves and for their families; who want jobs and prosperity; and who want a real republic on this island – Sinn Féin is that future.
Make 2014 a year of change.
If you want a new future – a New Republic – help Sinn Féin in our fundraising efforts by contributing to our election campaign.
Thank you for whatever you can afford.
Lánaigí libh agus beirigí bua!
Is mise,
Gerry Adams TD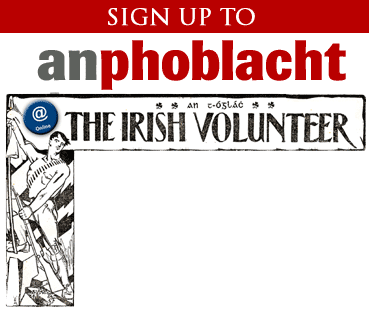 Fascinating insights into
Irish revolutionary history
for you to read online
Every week over the next two years, An Phoblacht is making all the editions of The Irish Volunteer – the newspaper of the Irish Volunteer movement – available online exactly 100 years after they were first published
The Irish Volunteer — tOglác na hÉireann was first published on 7 February 1914 and every week until 22 April 1916, just days before the Easter Rising.
Acting as the official newspaper of the Irish Volunteers it outlined the political views of the leadership and reported on the and important events, such as the Howth Gun Running of 1914.
Included in its pages alongside political opinions and news reports are various advertisements for such items as revolvers, bandoliers and military uniforms from stockists across Ireland.
You can now read these fascinating insights into Irish revolutionary history with an online subscription to An Phoblacht for just €10 per year. This includes a digital copy of each new edition of the paper and Iris magazine, access to our digitised historic archives as well as copies of The Irish Volunteer.
Premium Online Service For Only €10 Per Year
For less than €1 a month, you get An Phoblacht's Premium Online Service. Sign up today!
PREMIUM SERVICE:
Full access to all An Phoblacht articles
Interactive online PDF Booklet of each edition
Access to our historic Archives
Discounts for the Online Sinn Féin Shop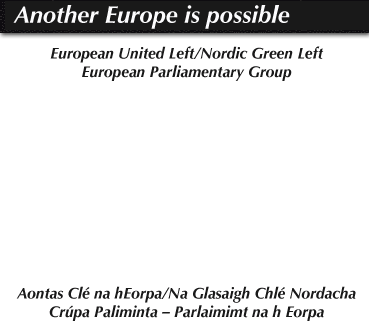 An Phoblacht on Twitter