11 June 2012
8,000 Spanish miners strike against cuts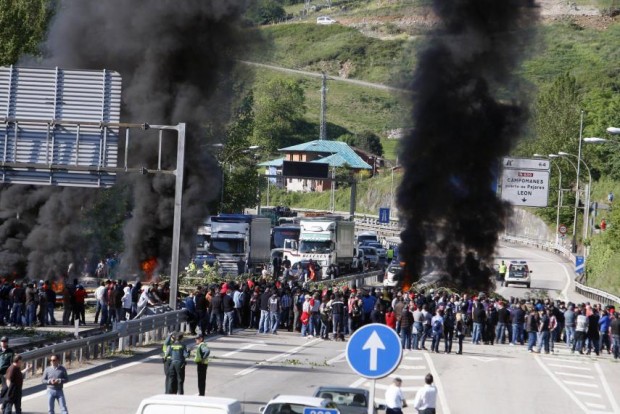 The traditional coal-mining region of Asturias has a history of militant protest and opposition to right-wing governments
A MINERS' STRIKE in the Spanish province of Asturias has paralysed much of northern Spain with more than 8,000 coal miners taking to the barricades and picket lines.
Sixteen main roads and motorways have been blocked by barricades for the past two weeks while two railway lines have also been shut down.
There have also been numerous clashes with police both in Asturias and in the Spanish capital of Madrid, where 10,000 miners' supporters marched last week. Asturias is located between Galicia and the Basque Country.
The strikers want a reversal of a  recently-announced cut of  €190million in subsidies to the mining sector by the conservative Spanish Government. Miners say the cuts will result in the collapse of the mining sector as Spanish coal will become too expensive, leaving it unable to compete against cheaper foreign coal. The subsidy cut affects 40 mines, almost all located in Asturias.
Dozens of police and striking miners have been hurt in clashes and scores of arrests have been made.
Some miners have occupied a mineshaft while supporters are camped out in the main square in the Asturian capital of Oviedo.
Miners in Wales have publicly pledged their support to the Spanish strikers in a sign of international solidarity.
Unemployment in Spain stands at almost 25% and is continuing to increase due to the EU-imposed austerity programme.
The traditional coal-mining region of Asturias has a history of militant protest and opposition to right-wing governments. In 1934, an uprising in the region led by striking miners was crushed by the fascist General Franco. More than 1,500 miners and 200 civilians were killed, along with 280 Spanish troops and police.
Special 1916 Centenary Edition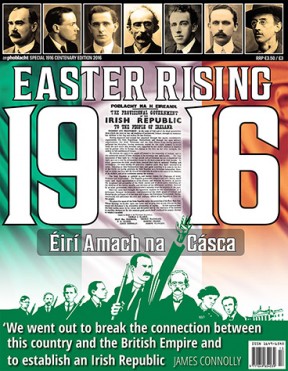 INCLUDING:
• Introduction by Sinn Féin President Gerry Adams 
• 1916 Ceannairí  | Biographies of the leading men and women who took part in the Rising
• Seven Days, Seven Men, Seven Hills | By Éamonn Mac Thomáis, republican activist, writer and historian
• Women in struggle | by Máire Comerford, a lifelong republican who witnessed central events in 1916-23
• Chronology of events 
• Map and description of the main battles and major events
• The Rising outside Dublin
• Stop press! Censorship and the media reaction to Easter 1916
• Roger Casement | 1916 rebel and a national hero on the Faroe Islands
• Internationalists in the Easter Rising | Scandinavian rebels in the GPO and ANZAC troops in Trinity College
An initiative for dialogue 
for reconciliation 
— — — — — — —
Contributions from key figures in the churches, academia and wider civic society as well as senior republican figures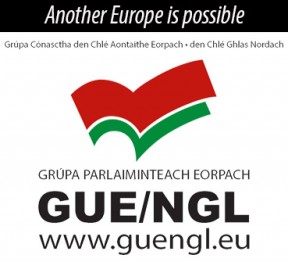 Premium Online Service For Only €10 Per Year
For less than €1 a month, you get An Phoblacht's Premium Online Service. Sign up today!
PREMIUM SERVICE:
Full access to all An Phoblacht articles
Interactive online PDF Booklet of each edition
Access to our historic Archives
Discounts for the Online Sinn Féin Shop
An Phoblacht on Twitter