30 April 2012
McGuinness to question future of NIO and British Secretary of State for North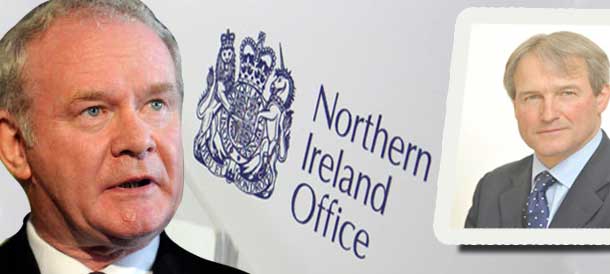 'This British Government needs to embrace the inevitable constitutional changes rather than waste money, effort and time fighting progress'
THE need for the 'Northern Ireland Office' and the position of British Secretary of State to exist will be challenged by Sinn Féin MP Martin McGuinness tonight in a speech to the London School of Economics and Political Science (LSE) in Westminster.
Martin McGuinness says:
"The role of the British Secretary of State continues to diminish and rightly so. In my view, it is time for a serious conversation on whether there is a need for the NIO and the Secretary of State job to exist at all. 
"As Ian Paisley said to me when during our first meeting: 'Martin, we can rule ourselves, we do not need these direct-rule ministers coming over here telling us what to do.'
"And I agree with him!"
The deputy First Minister believes the removal of the NIO and the Secretary of State position and the transfer of remaining powers "would be a massive vote of confidence in our political institutions and the Peace Process, as well as a massive saving to the Exchequer".
He is also appealing for people in Britain to lobby for a change in British Government policy on the Union, saying that where the Easter Rising marked the end of the British Empire as people knew it, the Good Friday Agreement marked the end of the Union as previously known.
"And I say that, not to be provocative or to engage in rhetoric but to simply mark out a significant landmark on the historical road which has led us to we are now.
"The years preceding and following the First World War were a time of great political and constitutional upheaval for the British state. And I firmly believe that we are now living through a similar period of massive change – obviously not as dramatic as 100 years ago but significant change nonetheless.
"In constitutional terms, whereas the Rising marked the beginning of the end of the Empire as people knew it, it is my belief that the Good Friday Agreement marked the end of the Union as we know it.
"This belief has been strengthened and confirmed not just by what is happening in Ireland but also with events elsewhere, with the demand for Scottish independence and indeed greater Welsh autonomy. The constitutional fabric of the British state has been changed and changed forever.
"As an Irish republican leader I am clearly unapologetic about my belief in Irish national self-determination. I am also absolutely wedded to the political and Peace Process
"A united Ireland makes sense. In many ways, the political progress in the North over recent years has levelled the political playing field for nationalists and republicans to argue for the first time ever from a position of equality that Irish unity is a political and economic imperative.
"And that debate should not be confined to Ireland.
"There is a role for people in Britain to become persuaders for Irish unity.
"Tonight I call on all those in Britain to become voices for an altered union, a union without Ireland, for a united Ireland, at peace with itself and its neighbours, including Britain. Our countries have had a fractious relationship over many centuries of colonial repression and conflict. It is time for a dialogue on how we heal the hurt and move into a new era.
"This British Government needs to embrace the inevitable constitutional changes rather than waste money, effort and time fighting progress.
"The Irish Peace Process has showed what can be achieved in a short period of years.
"My objective is to build a new Irish Republic – one which lives in peace with its nearest neighbour on the basis of mutual respect and equality but, more importantly, one which is at peace with itself and genuinely reconciled as we leave the political failures like union and partition behind."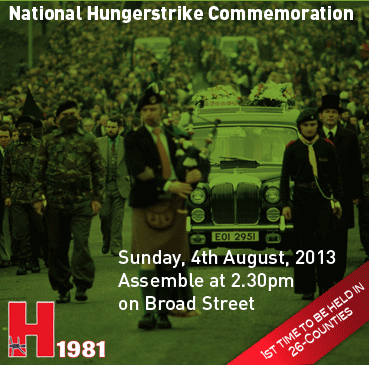 Premium Online Service For Only €10 Per Year
For less than €1 a month, you get An Phoblacht's Premium Online Service. Sign up today!
PREMIUM SERVICE:
Full access to all An Phoblacht articles
Interactive online PDF Booklet of each edition
Access to our historic Archives
Discounts for the Online Sinn Féin Shop