13 May 2010 Edition
Move to all-Ireland energy prices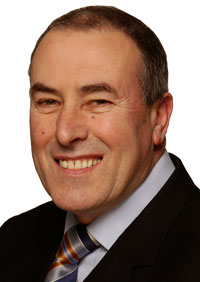 Energy Regulators North and South propose to harmonise energy prices through the introduction of an all-Ireland retail energy market. The move, which is a long sought after Sinn Féin proposal, was welcomed on Wednesday by Mitchel McLaughlin.
 "This is a progressive move that I believe will help deliver more affordable energy prices to consumers across the island," he said. "The introduction of the all-Ireland Single Electricity Market (SEM) in 2007 enabled all energy generators on the island to contribute to a single pool which provided opportunities for more efficient business planning and corporate savings. The benefits delivered to the consumer by SEM resulted in energy price increases being curtailed.
 "The benefits to both the Energy Sector and consumers are obvious. All-Ireland harmonisation should deliver efficiencies through elimination of duplication of resources and lower energy prices to consumers.
 "I believe that the Energy sector through its collaborative approach is demonstrating that if this same attention was applied to other sectors such as agriculture, infrastructure, health and education the tangible benefits to the people would be apparent in a relatively short time."
Sinn Féin has called on a series of measures to be taken to help save jobs across the island including all-Ireland energy prices and all-Ireland infrastructure provision.
• More of the party's job saving and creating proposals can be found at
www.sinnfein.ie