13 May 2010 Edition
Hamill report due by year end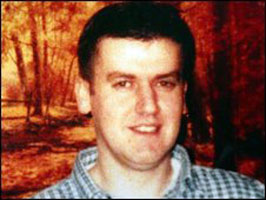 The Robert Hamill Inquiry will produce a report by the end of this year. The solicitor to the Hamill investigation said a series of recommendations would also accompany the findings. Members of the public are being invited to submit their views in the next two weeks on any issues they believe the inquiry should cover in the recommendations.
Robert, a Catholic father of two, was kicked and beaten by a loyalist mob in the centre of Portadown, Co Armagh, in April 1997. He died eleven days after the attack.
Sinn Féin's John O'Dowd has called on any member of the public who has information to come forward to the inquiry.
The inquiry has already identified a number of organisations and matters that might form the subject of recommendations. The list also includes wider issues pertaining to the initiation of a public inquiry and the procedures governing them.
In an interim report, the inquiry has urged the Public Prosecution Service to reconsider a decision not to prosecute one of four RUC officers who are said to have stood by while Robert Hamill was beaten to death, The year-long public hearings, which ended last December, heard evidence from 174 witnesses, among them the former RUC Chief Constable Ronnie Flanagan. There were also 37 witness statements.
Meanwhile, the date of publication of the Saville Report remains on hold until after the new government takes up office. Last month Secretary of State Shaun Woorward said the report would be published shortly after the elections.