4 June 2009 Edition
Electoral Office slammed as polling station moved days before election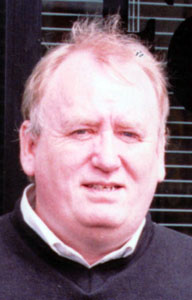 SINN FÉIN MLA for West Belfast, Fra McCann, has slammed the Electoral Office for moving a number of voters from their polling station to a unionist area, claiming it is gross incompetence and affects people's right to vote.
Speaking on Wednesday McCann said:
"Residents on the Springfield Road are extremely angry at the Electoral office moving their polling station from the Millennium Outreach Centre to the Ballygomartin Presbyterian Hall two days before an election.
"Previously residents form this area had to travel to the Ballygomartin Road to vote. Given that this is an interface area, people felt anxious about travelling to a unionist area to vote.
"Following meetings with the Electoral Office they agreed that they would move these residents' polling station and last week residents received polling cards with the Millennium Centre on it as their polling station.
"However only yesterday residents received a letter from the Electoral Office. This decision had been turned on its head and now they have to return to the old polling station on the Ballygomartin Road.
"This is the latest move by the Electoral Office which has seen voters in West Belfast being treated with complete disdain but what is really striking is that it happens two days before an election.
"This is gross incompetence. For the Electoral Office to claim that they are encouraging and enabling people to get their democratic right to vote is an absolute nonsense. The Electoral Office needs to contact the Springfield Road residents directly and today and address this issue with the utmost of urgency."