18 October 2007 Edition
Gallagher to stand down as Fingal Councillor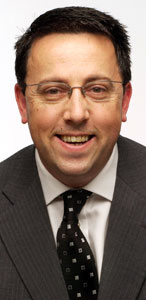 SINN FÉIN has confirmed that Felix Gallagher has decided to stand down as Councillor from Fingal County Council.
Gallagher cited family commitments as the sole reason for his decision. He continues to remain a member of the party and has taken on a brief to further develop a number of policy papers for the party around policing and justice.
Michael Carr, Sinn Féin's Dublin Chairperson paid tribute to Felix and said that the party very much regretted his decision.
 "Felix has been an outstanding and truly dedicated Councillor and he served his constituents with distinction.  His work rate was second to none.  We very much regret his decision but are mindful of his family commitments. I want to wish him and his family all the very best for the future", Carr said.
The party in Dublin has now set up a panel to work with the local organisation in Dublin 15 to oversee the selection of Gallagher's replacement.
Speaking from Blanchardstown on Wednesday, Felix Gallagher said he was very proud to have been given the opportunity to represent the people of Dublin 15 on Fingal County Council over the last number of years.
"I want to particularly thank the local party organisation and its activists for all their hard work and assistance since I took office. I've met so many great people throughout my time as Councillor and it was an honour to represent them as a Councillor on Fingal County Council. I want to use this opportunity to wish my co-optee every success in the time ahead and to let them know that I will always be at hand to lend my advice and share my experiences with them", Gallagher said.