4 October 2007 Edition
Child poverty a top priority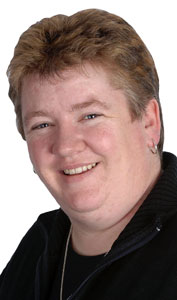 BY LAURA FRIEL
MARTIN McGuinness wants child poverty in the North halved in three years and eradicated by 2020. The Deputy First Minister told the Assembly that addressing child poverty is a "top priority" for the Office of First Minister and Deputy First Minister, (OFMDFM).
Statistics aired during the Assembly debate last week highlight the enormous task ahead. The North is just 1 per cent off achieving the worst record on child poverty in Europe. 120,000 children live in relative poverty. Of that number, almost half are from one-parent households. Another 46,000 children deemed are at risk of poverty. This is almost 28 per cent of the child population. The best figures in Europe are around 10 per cent. Poland is worst off, coming in only marginally above the North's 29 per cent.
In the past, child poverty levels in the North were masked within British statistics. The average in England, Scotland, Wales and the North of Ireland is 22 per cent.
The debate was opened by Sue Ramsey MLA, whose motion called on the OFMDFM to confirm its commitment to eradicating child poverty and provide a plan of action with clear targets and measurable outcomes.
"At primary school there are clear differentials in test scores between children who live in poverty and those from more affluent backgrounds," she said. "By the age of 11, almost 40 per cent of pupils in deprived areas will have failed to reach level 4 at Key Stage 2. Among children on free school meals 30 per cent get fewer or no GCSEs.
"Failure to help those children who live in poverty to do well in school has huge repercussions for their ability to find a route out of poverty. Those with few or no qualifications are twice as likely to be unemployed and 50 per cent of those who find work are in low-paid employment.
"Living in poverty affects children's health," Sue Ramsey said, and cited research produced by the Chief Medical Officer in June 2007 to drive home her argument.
Statistics show that the infant mortality rate in the most deprived areas is 33 per cent higher than the average in the north and children born into poverty are four times more likely to die before the age of 20 than those born into more affluent families.
Ramsey criticised the targets outlined in the British Government policy document Lifetime Opportunities as too general and unfocused to address the needs of children. The MLA called for urgent action to address the needs of children living in severe poverty.
"The Assembly must be seen to take effective action on addressing poverty. For that to happen, we need a clear strategy and plan."
POLICY LEVERS
Responding to the debate, Deputy First Minister Martin McGuinness pointed out that the Executive does not control all the policy levers necessary to tackle child poverty. For example, tax and benefit policies are not currently controlled by the Assembly.
"We do control many other important policy levers," McGuinness continued. "In that context we need to look at ways to maximise job opportunities and enhance the skills and education of those who can participate in the labour market, ensure that people get benefits to which they are entitled, improve public services and provide support for parents during key transition phases in the lives of their children."
McGuinness said that, prior to restoration of the Assembly, the shadow Committee on the Programme for Government looked closely at Lifetime Opportunities and took new evidence from a wide range of stakeholders.
"The conclusions are important and the Executive must have regard to them when they decide the future direction of policy," McGuinness said.
The committee wanted to see Lifetime Opportunities strengthened in a number of ways. It felt that goals and priorities should be adopted by a restored Executive and called for greater emphasis to be placed on the specific needs of certain groups, such as lone parents and disabled people. The committee also agreed the strategy would be greatly improved with the adoption of short-term and long-term targets, action plans and indicators.
"The committee also highlighted the importance of resources to implement the strategy properly and recommended that resources be skewed towards disadvantaged areas, including small pockets of deprivation and individual poverty," McGuinness said.
In bringing specific recommendations to the Executive Committee, he said, the OFMDFM will pay close attention to the conclusions of the shadow Programme for Government Committee and the representations made by NGOs.