14 June 2007 Edition
'If it were between countries, we'd call it a war'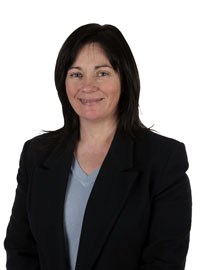 BY LAURA FRIEL
A woman who conceived as a result of rape was ordered by a family court, which proceeded in her absence, to facilitate the father of the child access. The child is five and does not know of his father's existence. The judge ruled that the mother should be given two weeks to explain the father's existence to the child.
She was ordered not to express hostile feelings against the father or reveal conception took place as a result of rape. If she did it would be construed as emotional abuse and the child could be taken into care.
Sinn Féin MLA Gerry McHugh described the ordeal of one his constituents at the hands of Family Courts and compared this with the leniency shown to an ex-husband of another constituent who repeatedly failed to attend Belfast High Court to answer allegations of domestic violence against his former wife. The judge neither threatened to imprison the husband nor to hold him in contempt.
"These cases show a marked difference between the treatment given to the perpetrator of violence and that accorded to the victim," McHugh told the Assembly during a debate on domestic violence on 29 May.
Introducing Sinn Féin's motion MLA Jennifer McCann compared the scale of domestic violence to inadequacy of society response saying : "If it were between countries, we'd call it a war. But it is happening to women and it's just an everyday affair. It is violence against women".
One in five women in Ireland have experienced domestic violence at some stage in their lives. In the North over 20,000 calls were made to the domestic violence help line last year and over a thousand women and a thousand children used Women's Aid refuges. Around 700 families a year seek rehousing and on average there are around 60 reported domestic related incidents every day.
Almost a third of domestic violence begins during pregnancy, resulting in higher rate of miscarriages, stillbirths, premature labour and injuries to babies. Almost half of the women who are murdered are killed by their partners. There are four times as many domestic-related crimes as there are drug offences. Despite the fact that the identity of the perpetrator is usually known the conviction rate is around 5%.
McCann called on the Assembly "to give political leadership on domestic violence and ensure current strategies are properly implemented and resourced".
"The British government's 'Tackling Violence at Home' strategy was launched in 2005 with three main objectives, to raise awareness, ensure more effective legal protection and provide sufficient support provision, in terms of refuge and rehousing. Unfortunately delivery of these objectives remains incomplete," says Jennifer.
"Raising awareness has a dual purpose. The first purpose is to establish contact with those suffering domestic violence and inform them of the help available and how to access it. The second is about stopping violence in the home happening in the first place by changing attitudes," says Jennifer.
"A high profile publicity campaign successfully raised awareness of domestic violence and resulted in an increase in the number of victims contacting the 24 hour help line and seeking other services but other strategies have been less successful.
"Ad hoc campaigns within schools focusing on prevention have been less successful. Clearly if such programmes became a mandatory part of the school curriculum the over all success of the strategy would improve," says Jennifer.
Of course changing attitudes must be underpinned by effective legal protection for the victim and punitive legal action against the perpetrator. Recent statistics show that there has been an increase in the number of incidents of domestic violence being reported to the PSNI.
"This has partly been due to the PSNI's more proactive approach to recognising domestic abuse as a crime. But the shamefully low conviction rate and undue leniency within the courts even in the face of a successful prosecution seriously undermines this strategy.
"Women's Aid have made a number of recommendations aimed at strengthening legal protection in relation to domestic violence which unfortunately were not implemented," says Jennifer.
Women's Aid sought to classify breach of an occupation order as a criminal offence and remove the time limit currently imposed on occupation orders so that protection afforded to those living under the threat of domestic violence would continue until it was no longer needed.
Strand 2 of Tackling Violence at Home includes training for staff working in the Public Prosecution Service but none of this comprehensively addresses the seeming inability of society to protect women against violence.
"Evidence has shown that there has been leniency towards the perpetrators of domestic violence and lower sentences than if the same crimes had been committed against strangers. Further steps are needed to ensure that violence against women overall and domestic violence specifically, are given appropriate importance in the policy on crime reduction and community safety," said Jennifer.
The Assembly endorsed Sinn Féin's motion calling for proper resourcing and full implementation of the strategy 'Tackling Violence at Home' and calling for an expansion of local support services, including refuges.